Get the best gift for every mum and dad, and their little ones
---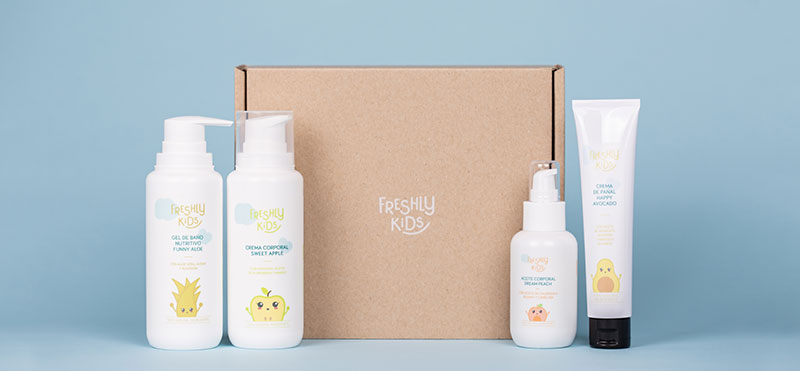 Are you looking for a gift but not sure what to get? Freshly Kids is here to help you with the perfect natural gift for your little ones.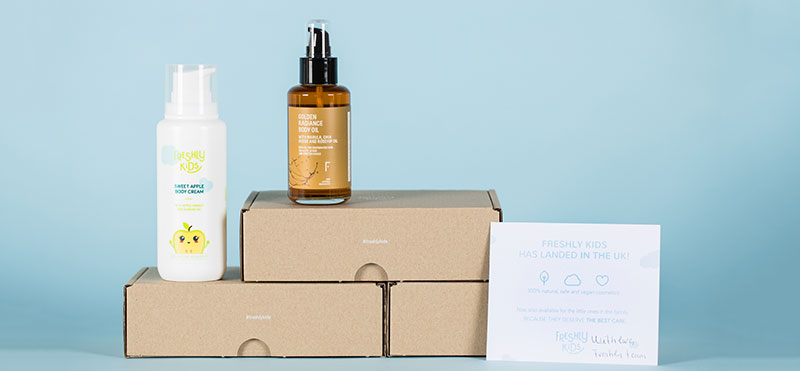 1. Gift for mums-to-be. Do you have a sister, friend or colleague waiting for a baby? We have the perfect gift for her, to take care of herself: the Golden Radiance Body Oil. It's a 100% natural oil that can be applied all over her body to deeply moisturise her skin. It also helps prevent and treat stretch marks, scars and cellulite, stimulating the production of collagen. What better gift than pampering with a natural oil to use during and after pregnancy. You'll surely impress her!
For an even more complete gift, choose the Sweet Body Pack that combines the Golden Radiance Body Oil for the mum, with the Sweet Apple Body Cream for her child. The perfect combination of the best plant-derived ingredients to take the best care of both of them.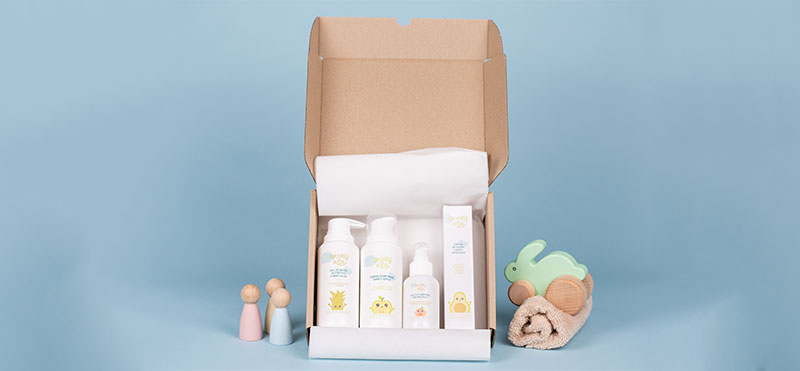 2. Gift for newly parents. Are you looking for a present for newly parents who are embarking on the adventure of raising a child for the first time? Newborn Pack is the best solution because it includes all products for a complete care, suitable to use from their first day of life. It contains the Funny Aloe Nourishing Gel, the Sweet Apple Body Cream, the Dream Peach Body Oil, and Happy Avocado Diaper Cream. 100% healthy, natural and vegan cosmetics, designed for the most delicate and sensitive skin. The perfect gift for parents and their babies.
3. Gift to improve the sleep of children. With the Funny Aloe Gel and Dream Peach Body Oil you can give the perfect care to your child before going to bed. Everything you need cleanse, moisturise and calm the delicate skin of children with the best natural ingredients. Cotton, oat, apple, calendula and aloe vera oils are just some of the ingredients contained in these products. The Good Night Pack will improve the sleep of the whole family!
4. Solidarity gift. Turn your gift into a good act with the Charity Gel, the baby bath gel that fights for the rights of children around the world. By purchasing this product, Freshly Kids will donate 100% of the proceeds to Global Humanitaria, an association that defends children's, such as education, nutrition and health. Let's collaborate with a solidarity bath.
And don't forget that Freshly KIDS natural cosmetics are designed to protect baby skin from their very first day of their life. Every formulation is also suitable for the delicate and sensitive skin of newborns, since all products are 100% natural.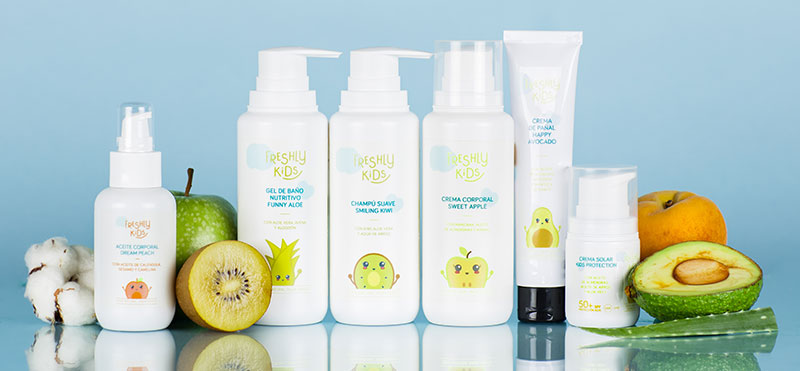 Gift box!
Freshly Kids offers different gift packs with natural products. Don't have time to wrap your gift? Don't worry, we'll take care of it! All Freshly Kids products are shipped in a box of recycled kraft, but to surprise even more a special person choose the option "wrap as a gift" when doing your purchase, and we will take care of everything. Your order will be carefully prepared with a special gift wrapping-paper!
Leave a comment on this post or on our Blog, and share your impressions and your Freshly Experience with us. Your opinion is very important! Come back soon to our blog, new content comes every week.
What do you think about it? We'd love to read your opinion!
---