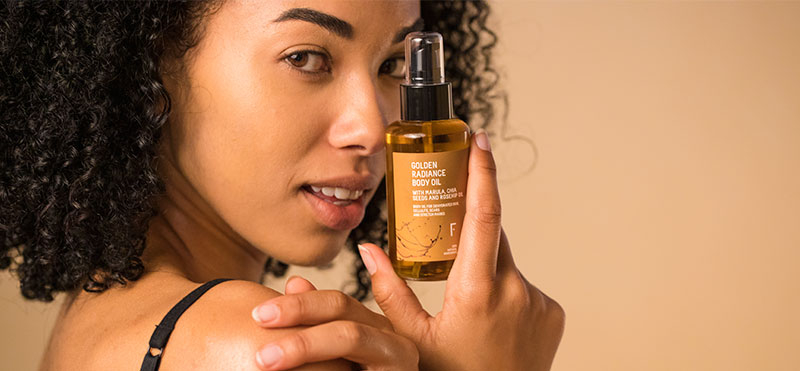 The Golden Radiance Body Oil has made everyone go crazy this summer! Its texture, its benefits for the skin, its unique scent...it has become our top favourite skin essential! It's so wonderful that also Vogue talked about it!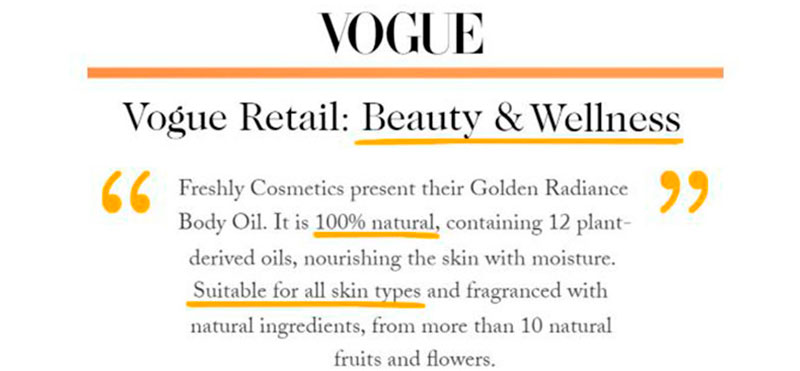 But not only Vogue, Good Housekeeping fell in love with our oil too, as their "testers were pleasantly surprised by the texture of the oil and how well it sank into the skin".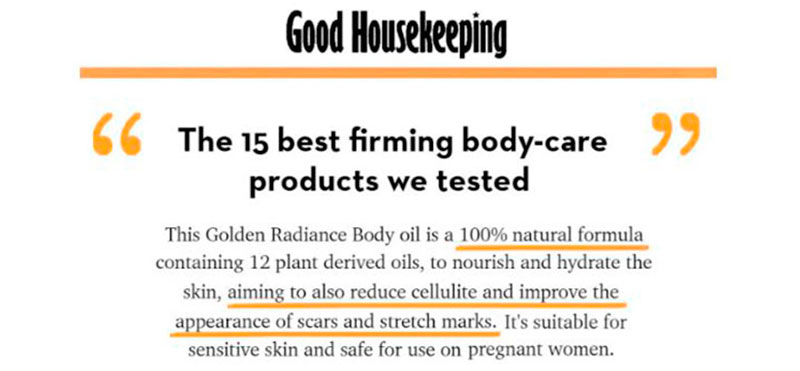 The "Golden effect"
Everyone can't stop talking about the unique formulation and benefits of this magical body oil. Many beauty experts and bloggers shared with us their amazing experience with the Golden Radiance Body Oil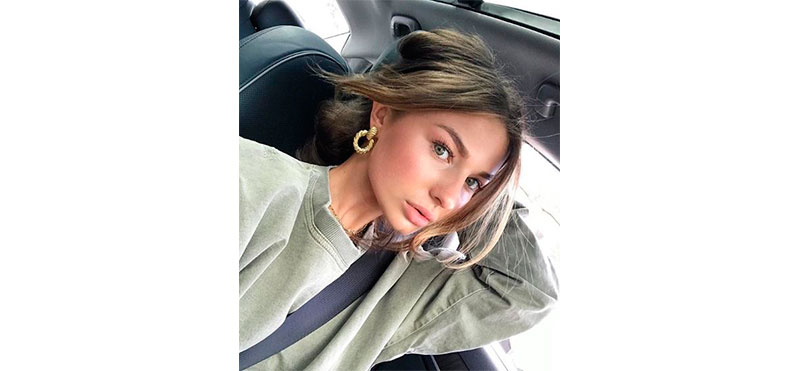 Mimi @mimibouchard
It's an amazing body oil that I love because it's 100% vegan [...]. It really reduces the appearance of scars and redness. So I swear by this stuff, I love it...it's all natural!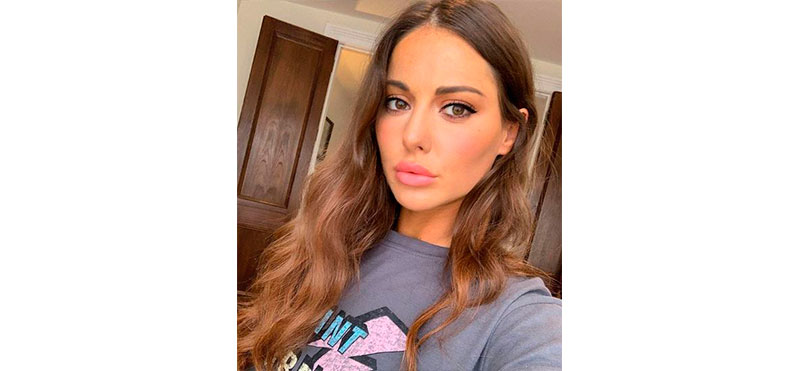 Louise @louise.thompson
...making my skin looking super healthy with one of my new favourite products... It's a WIN!
The Body Oil is the must have to achieve hydrated, radiant and beautiful skin. What will you notice? Your skin will be more radiant, hydrated and firmer than ever before. Its nice application, its fast-absorbing texture and its perfume are pure addiction! The Golden Radiance Body Oil contains a perfect mix of natural ingredients that combines extracts of fruits and flowers such as grapefruit, bergamot, orange, pineapple, apple, cardamom and sandalwood.
The Golden Fever has affected everyone! Our customers rated it as a 5-star product, sharing all their love for it in their reviews.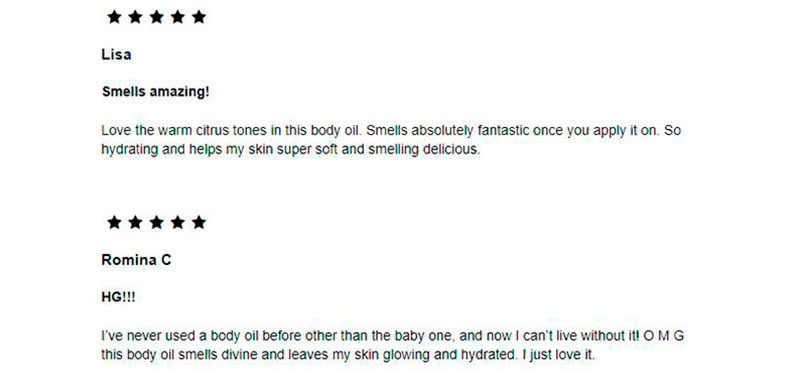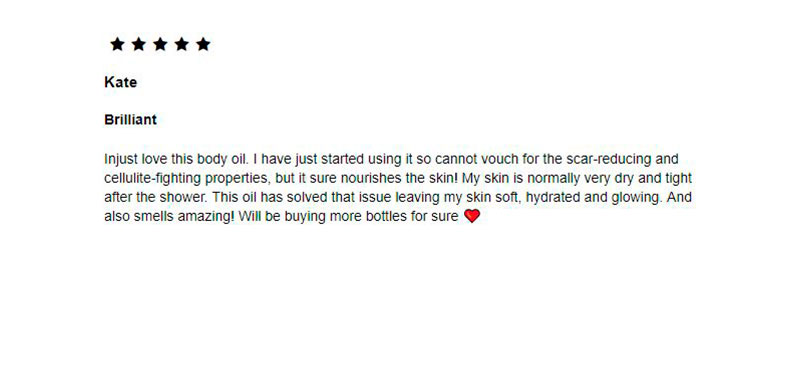 Now all you have to do is try it and show young, hydrated and radiant skin..
Leave a comment on this post or on our Blog, and share your impressions and your Freshly Experience with us. Your opinion is very important! Come back soon to our blog, new content comes every week.
What do you think about it? We'd love to read your opinion!
---