We Care About you, Freshly fights against breast cancer
---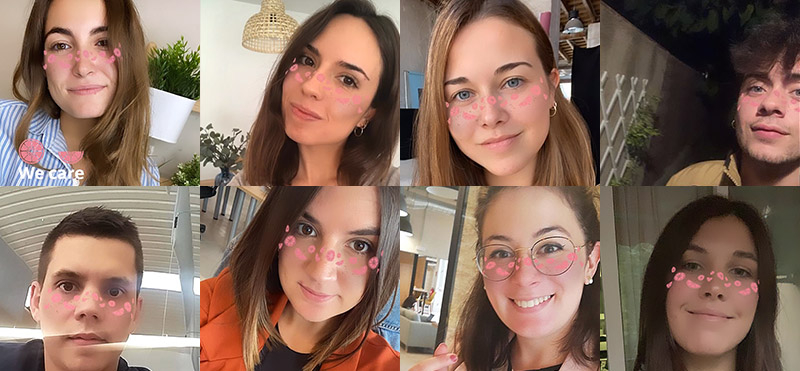 This October, Freshly Cosmetics will support the fight against breast cancer, donating the proceeds of sales of the to the cause. This limited edition cotton bag, carefully and lovingly designed by our Freshly Team, will be available  on our website, in our Store in Barcelona and on our vegan makeup website Identybeauty.com.
People first!
Join us and collaborate with us for this good cause! At Freshly, we always put people at the centre of everything. That's why this year we support the fight breast cancer together with different European Associations. The proceeds of our charity Canvas Bag will be used to fund projects of clinical research, prevention, early diagnosis, care for cancer patients and their families.
Important data 
Every year, October is the Breast Cancer Awareness Month, when we work together to fight against this cancer. Breast cancer is the most diagnosed cancer in the western female population, but it is also the one with the highest healing rates: 87% in 2018.
That's why it's essential to raise the society awareness about the importance of prevention and early diagnosis. Prevention means adopting a correct lifestyle that allows you to control certain risk factors. Here are some tips:
- Do regular physical exercise.
- Maintain a balanced diet rich in fiber, fruits and vegetables.
- Moderate the consumption of alcohol and avoid saturated fatty foods, especially of animal origin.
- Do self-tests of your breast to avoid the presence of any swelling or thickening of some areas.
Breast cancer is a serious illness, but it can be cured if detected in time!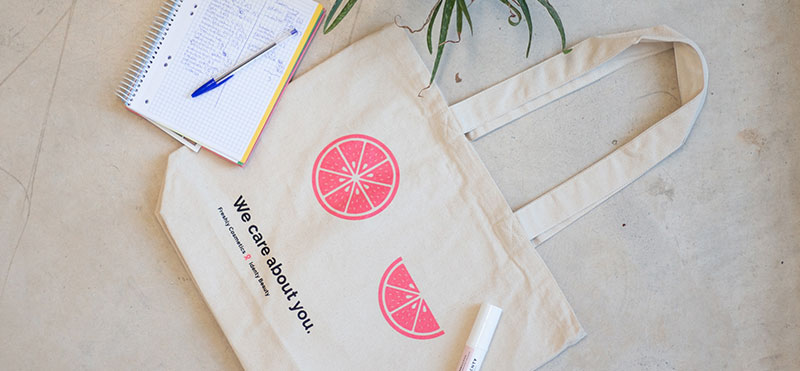 Your help is important 
Make your contribution to supporting the fight against breast cancer with the Canvas Bag "We care about you". This special limited edition canvas bag made of cotton is perfect to wear wherever you go: for shopping, sports, work... Say goodbye to single-use plastic bags and choose a sustainable alternative that takes care of people!
Remember: this special cotton bag is a limited edition. 
Leave a comment on this post or on our Blog, and share your impressions and your Freshly Experience with us. Your opinion is very important! Come back soon to our blog, new content comes every week.
What do you think about it? We'd love to read your opinion!
---
COMMENTS
Rodrigo Herrero Alvarez de Araya

20 October 2020

We care - Filtro instagram

Buenas tardes, Aplaudo vuestra campaña de donaciones para investigación sobre el cáncer de mama. Me gustaría saber cuales son los límites que utilizáis en la campaña, donaciones diarias o total. ¿Cuánto dinero habeis destinado a esta campaña para ser donado? No he encontrado esos datos en vuestras publicaciones y me gustaría que fuerais transparentes al respecto. Un saludo, Rodrigo Herrero.

Freshly 20 October 2020 ¡Hola Rodrigo! Soy Yaiza, ¡encantada de saludarte! ¡Nos encanta que cada día seáis más los que os sumáis a esta iniciativa! Comentarte que este es nuestro cuarto año consecutivo colaborando en esta causa. Esta vez, durante todo el mes de octubre, donaremos 1€ por cada historia de Instagram utilizando nuestro filtro "We Care" que será destinado en su totalidad a la AECC. En cuanto acabe el mes, os contaremos todo sobre la donación. ¿Te sumas? ¡Mil gracias por unirte y esperamos que animes a mucha más gente a formar parte de esta iniciativa!