GET FREE SHIPPING ON ORDERS FROM 20€* | 24/48 HOUR DELIVERY
Oil Serum vs Enzymatic Serum. Discover the difference!
---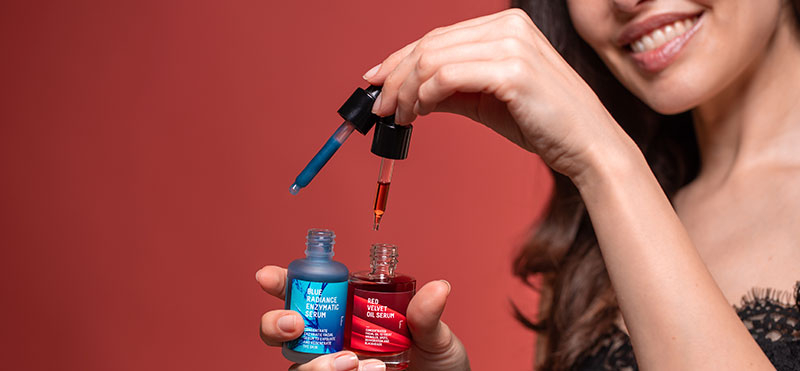 We have created a completely innovative natural oil serum to take care of your skin, and once you've read this post, you'll know everything about how to use it in your night-time skincare routine. If you are a fan of Freshly Cosmetics products and already have your Blue Radiance Enzymatic Serum and your Red Velvet Oil Serum, it's time to learn how to combine them!
What is a natural facial serum?
Facial serums are potent, light-weight formulas designed to deliver a high concentration of active ingredients into the deepest layers of the skin. They are able to penetrate so deeply as they are formulated with ingredients which have smaller molecules, allowing them to be quickly and easily absorbed by the skin.
This is the general definition of natural facial serum, but there are actually several types of it, and Freshly Cosmetics have created 2: the Red Velvet Oil Serum that sold out in just 5 days, and the legendary Blue Radiance Enzymatic Serum.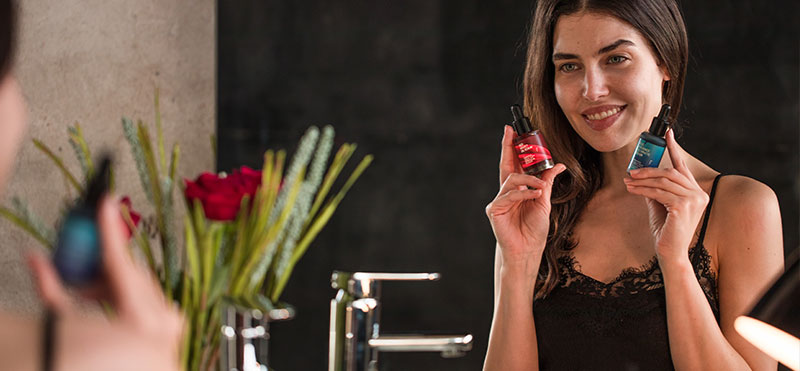 What is a natural oil serum?
This innovative product is the perfect combination between a serum and a facial oil. The Red Velvet Oil Serum combines 15 plant-derived oils that nourish and brighten the skin, with 5 natural active ingredients that treat wrinkles, expression lines, scars, blemishes, redness and irritation. This unique formulation combines the moisturising action of plant-derived oils with an intensive antioxidant treatment, which gives elasticity and firmness to the skin. With a single product you'll get hydrated, luminous, even and smooth skin.
This magic is possible thanks to the combination of linseed, rosehip, virgin chia and marula, black cumin and meadowfoam plant-derived oils, with amazing natural active ingredients such as Wakame Active, Microalgae Duo, Criste Marine Active and Pure Zingiber.
What is a natural enzymatic serum?
The main characteristic of an enzymatic serum is that it gently exfoliates the skin, eliminating dead cells with the enzymes, molecules that we find in nature in pomegranate and papaya. Our Blue Radiance Enzymatic Serum does not contain acids or microplastics, so it does not irritate the skin. It can be used every day to prevent and treat wrinkles, acne, blackheads and blemishes. Thanks to the action of its natural ingredients such as lime caviar, Australian black willow bark silicates, plant-derived baicalin, blue gardenia, probiotic lactococcus and vegan marine hyaluronic acid, you can radiant, even and regenerated skin.
You're probably realising that the oil serum and the exfoliating serum have different functions. The Red Velvet Oil Serum deeply moisturises the skin, treats wrinkles, spots and scars. The Blue Radiance Enzymatic Serum, on the other hand, exfoliates the skin, eliminating dead cells and treating acne, blackheads and blemishes. So, not only are these two products compatible, but they are also complementary!
When and how should I use the natural oil serum?
Would you like to include the Red Velvet Oil Serum your skincare routine? It's very easy! We recommend applying it in the evening, after cleansing and moisturising your face.
If after your cleansing routine you usually use a facial serum or a moisturiser, keep using them before applying the Red Velvet Oil Serum. As we have said before, they are compatible and complementary with any product. Increase the effectiveness of your treatment applying 4 drops of the oil serum to your face and neck with a gentle massage, until it is completely absorbed. The quantity of the product to be used depends on the type of skin of each one.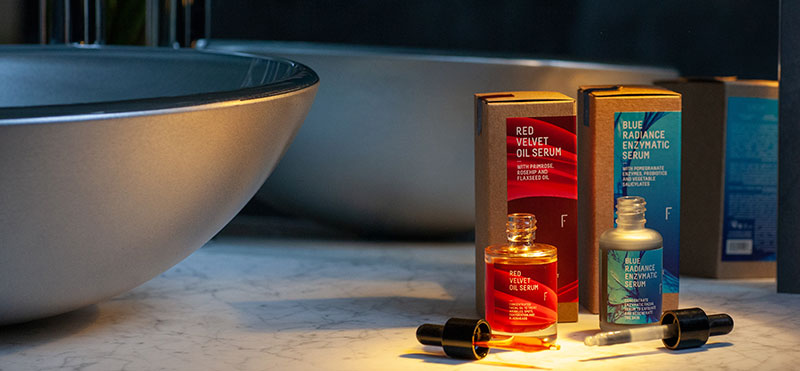 When and how should I use the natural enzymatic serum?
The Blue Radiance Enzymatic Serum is another product that you should be using in your night-time skincare routine, always as the last step. Want to combine it with the oil serum? Apply the Red Velvet Oil Serum first and wait at least 15-20 minutes before using the Blue Radiance Enzymatic Serum. You'll get better results.
Even the application of this enzymatic serum is very simple, just distribute 3-4 drops of it to your forehead, cheeks and chin and spread them over your face with a gentle massage, until they're completely absorbed. The serum should never be rinsed as the enzymes of the Blue Radiance Enzymatic Serum, in fact, will enhance their action throughout the night.
The following morning you'll wake up with revitalised, radiant and smooth skin, thanks to the combined action of the Red Velvet Oil Serum and the Blue Radiance Enzymatic Serum.
Leave a comment on this post, on our Blog or on Instagram, and share your impressions and your Freshly Experience with us. Your opinion is very important! Come back soon to our blog, new content comes every week.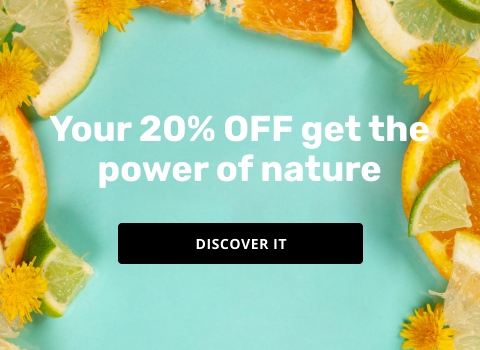 Comments
Maria Gomez

13 August 2019

OIL SERUM VS SÉRUM ENZIMÁTICO

Buenas, tengo la piel grasa y con cicatrices y marcas rojas debido a un fuerte brote de acne que tuve de joven. Actualmente apenas me salen granitos aunque sigo teniendo la piel bastante grasa. Para mi caso, ¿cuál de los dos productos, Red velvet oil o Blue radiance enzymatic, me recomendáis? Muchas gracias.

Freshly el 13 August 2019 ¡Hola, Maria! Lo ideal, en tu caso, sería combinar los dos productos, ya que con el Blue Radiance conseguirías controlar la secreción de sebo y evitar una nueva aparición de granitos, aportando hidratación al rostro pero sin generar grasa. Además también trata puntos negros, poros abiertos e imperfecciones. Y, si además añades a tu rutina el Red Velvet, será genial porque este aceite facial trata cicatrices, manchas, rojeces e inflamaciones, entre muchas otras cosas. En caso de que solo quieras decantarte por uno, te aconsejaríamos empezar tratando la piel con el Blue Radiance. ¡Un abrazo!

Raquel Esparza

21 June 2019

Piel mixta, dudas

Tengo la piel mixta, y x la zona de la nariz siempre me aparecen brillos y tengo bastantes puntos negros... Utilizo productos vuestros para limpieza... Q me aconsejáis para ayudar a equilibrar mis brillos en zona nariz?

Freshly el 21 June 2019 ¡Hola Raquel! Para tu tipo de piel creemos que te irá genial nuestro Shine-Control Pack for Oily Skin. Este pack incluye el Agua Micelar y el Tónico Facial, dos productos súper importantes a la hora de la limpieza. Como nos comentas que ya utilizas nuestros productos de limpieza, te aconsejamos incluir ahora los siguientes pasos de este pack: el Dismutase Face Mist, que te ayudará a unificar el tono, reducir la secreción sebácea y aportará la hidratación necesaria para tu piel sin aportar grasa; y por último el Blue Radiance Enzymatic Serum, perfecto para tratar puntos negros, pieles grasas y acné, ya que además actúa como seborregulador y mejora la renovación celular. ¡Te va a enamorar! ¡Un abrazo!