📦GET FREE DELIVERY ALWAYS | 24/48 HOUR DELIVERY
FRESHLY'S BLACK FRIDAY SURVIVAL GUIDE
---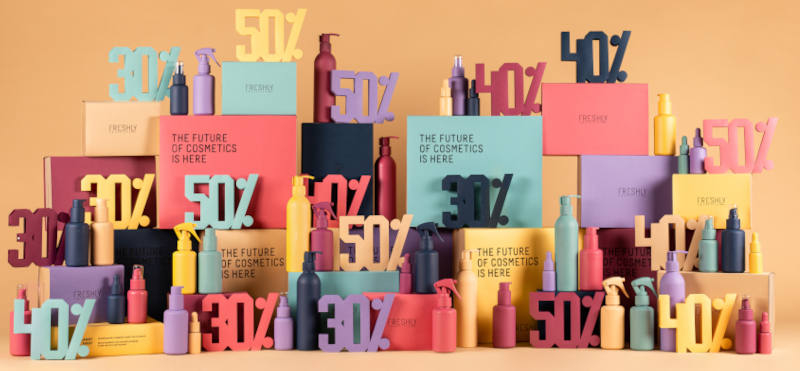 We're ready for Black Friday… are you?
Why face the stress of shopping in crowded stores during Black Friday when you can do it from the comfort of your own home or wherever you are, with your computer or phone? Nothing can stop you!
Don't forget to go to our online shop and take advantage of super discounts to get the best sellers of the year, your favourite products or Freshly news. The perfect time for shopping is coming!
Surely you already have in mind what you wish to buy during this week, but we like to make things even easier for you by creating a checklist to make sure you have followed all the right steps for the best shopping experience ever.
CHECKLIST to make the most of your shopping!
Always stay tuned!
The first thing we recommend you do is to find out about all Freshly cosmetics so you don't miss the latest news, and to choose the product that best suits your skin and hair. The future of cosmetics is here, with natural, sustainable and effective cosmetics. Haven't tried them yet? Black Friday is the best time to do it!
Make your wishlist!
This step is essential to choose your favourite products calmly, without forgetting any of them. Exclusive packs, latest launches and best sellers, Black Friday is the best time to shop on Freshly Cosmetics! We suggest you to create the Wishlist of the products you like to try or that you want to buy again because you can't do without them anymore.
There's no better time to start thinking about presents and getting ready for Christmas shopping than Black Friday! Prepare a Santa's list and take advantage of Black Friday and shop at the best price. Are you undecided about what to give this Christmas? We've prepared packs with the essentials for any routine. Guaranteed success! And they will make the perfect gift.
Create your account!!
If you don't have an account on our web yet, run and create one before Black Friday. This way you can automatically save your details, including the address where you wish to receive your Freshly. You'll be able to place your order with a click and be the first one to shop!
Leave your email to get access to crazy sales first!
Would you like to be the first to go crazy shopping on Freshly? We give you the chance to leave your email to access all the discounts before everyone else! You'll be the first to know when Black Friday starts at Freshly.
Check your email!
Check the emails we send you, don't miss out on any information!
Tell all your friends!
Share your experience and tell your friends the future of cosmetics is here...live it!
Put a reminder on!
If you're afraid of forgetting or being busy on Black Friday, put a reminder on your phone or your calendar to take advantage of Freshly craziest sales!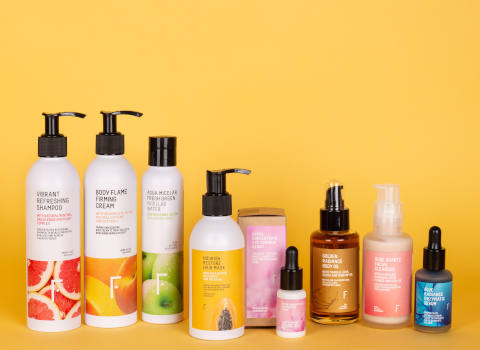 DELIVERY…can't wait to get your order?
During the Black Friday period delivery times may be slightly longer than normal, because you know... Good things take time! And you know what? All shipments are free, so take advantage of it! You will receive a confirmation email as soon as you have completed your order, so that you can check that it has been carried out correctly. If you have an account you can also consult your order history in the dedicated section. Now you can relax: your Freshly will be with you soon! For any doubt, curiosity or question, do not hesitate to email us at [email protected]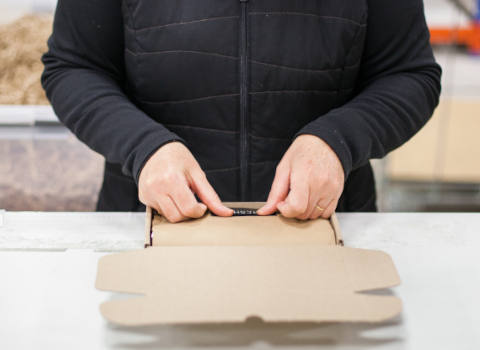 If you still need an excuse to get Freshly products...
We believe in healthy, vegan and sustainable natural cosmetics. We love taking care of you and the environment.
We aim to make our planet a better place: Planet First! That's why during Black Friday too we contribute to the We Forest reforestation project with every purchase, in order to fight against climate change. At Freshly, Black Friday is not only shopping: let's plant thousands of trees together! Follow all our tips to best face the biggest event of the year. The countdown has already begun...
What do you think about it? We'd love to read your opinion!
---
COMMENTS
Goiuri

20 November 2020

Necesito consejos para el black

Para la barriguita de embarazo creo que tenéis un aceite que me han hablado de él. Y me gustaría que me aconsejáis para el cara. Mi piel es mixta.. grasa aunq por las cejas se me reseca quizás por falta de hidratación porque con lo que me echo se me grasa la cara y me salen granitos. Gracias

Freshly 20 November 2020 ¡Buenos días soy María! El Golden Radiance Body Oil es genial para esta etapa ya que ayuda a tratar y prevenir las estrías. En cuanto a la piel, te irá muy bien el Shine-Control Pack for Oily Skin. Contiene Agua Micelar y Tónico para limpiar el rostro, el Face Mist que hidrata y controla la secreción sebácea, y el Blue Radiance que es exfoliante, ayuda a la renovación celular de la piel, hidrata, trata imperfección y controla el exceso de grasa. ¡Disfruta de las últimas horas de la Black Week, finaliza a las 23.59 horas de esta noche!

Gemma

20 November 2020

Producto adecuado por cambios hormonales en la menopausia

Buenos días, En el último año debido a los cambios hormonales de la menopausia mi piel y mi pelo se han apagado. Me han salido manchas, y todo el mundo me dice que tengo cara de cansada ya que mi piel está pálida y apagada. Se me ha caído el cabello y está encrespado y reseco. Que productos me recomendáis para estos casos?? Gracias.

Freshly 20 November 2020 ¡Hola Gemma Soy Vero, encantada! Creemos que te puede ir genial para el rostro el Anti-Aging Concentrate Treatment. Este pack contiene el Green Vitamin que hidrata y trata signos de envejecimiento cutáneo como las manchas y las arruguitas, aportando luminosidad. Además tiene el Hyper-Concentrate Eye Contour Serum que disminuye las ojeras, y trata bolsas, párpados caídos y también las arrugas de esta zona. Para el cabello te va a encantar el Haircare Restore Detox Plan. Contiene el Vibrant Refreshing Shampoo para limpiar de forma suave, el Acondicionador Reparador Anti-Frizz para reparar y hacer más manejable el pelo, y la Nourish Restore Hair Mask para nutrir en profundiad, y dar brillo y suavidad. ¡Recuerda que hasta la 23.59 horas estamos celebrando la Black Week con los mayores descuentos de todo el año!

Gemma

19 November 2020

Consulta crema para piel con cambios hormonales

Buenos días, Estoy buscando una crema o serum para piel apagada y deshidratada. Además me han salido muchas manchas en el último año. Tengo 49 años y estoy en plena perimenopausia y el cambio hormonal me está afectando muchísimo a la piel y el pelo. Gracias

Freshly 19 November 2020 ¡Hola soy Vero encantada! Creemos que te encantará el Vitamin Complex Facial Plan. Este pack contiene el Green Vitamin que es un sérum hidratante, que trata arruguitas y disminuye las manchas en la piel. Por otro lado, cuenta con la Bloom Orchid Face Cream que aporta un 115% de hidratación a la piel y disminuye rojeces. Además verás que aportan luminosidad a la piel. ¡Corre a la web para conseguirlos con los mayores descuentos de todo el año!

Yunxiang Zhang

16 November 2020

Recomendaciones

Hola, Me gustarían que me pudieran recomendar algún producto para mí gato

Freshly 16 November 2020 ¡Hola soy Vero! Contamos con El Citrus Care Deodorising Shampoo y el Natural Hair Conditioner Spray están formulados con innovadores ingredientes naturales, por lo que son respetuosos con la piel y pelaje de todos nuestros amigos peludos, incluidos gatitos. Si tenéis cualquier duda podéis consultar el INCI de los productos con el veterinario para seguir sus recomendaciones. ¡Te recordamos que estamos celebrando la Freshly Black Week hasta mañana a las 23.59 horas con los mayores descuentos de todo el año!

Eva Martínez Vera

14 November 2020

Recomendación

Hola! Necesitaría que me ayudarais a encontrar los productos que necesito. He probado el blue radiance enzymatic serum y estoy encantada, me lo aplico por la noche y lo combino aplicándome por la mañana el bloom orchid face cream. La cosa es que yo tengo la piel mas bien grasa, ya que cuando me hecho maquillajes enseguida me salen granos y cuando probé de echarme la bloom orchid por la mañana o por la noche también, entendí que era excesivo para mi piel. Por eso, me gustaría saber que me recomendáis. Muchas gracias!

Freshly 14 November 2020 ¡Hola soy Yaiza! Para hidratar pieles grasas siempre recomendamos el Face Mist. Es una bruma facial hidratante que además ayuda a controlar el exceso de grasa. Te irá genial también ponerla antes de maquillar para hidratar tu rostro. ¡Recuerda que estamos de Black Week hasta mañana a las 23.59 horas con los mayores descuentos de todo el año!

Vanessa Garrigós

16 November 2019

Que me recomendáis?

Bon dia! Acabo de conoceros y me están gustando las opiniones q leo sobre vuestros productos, pero realmente no sé que productos escoger para el cuidado de mi piel. Estoy buscando rutina de limpieza y crema. Actyalmente utilizo un agua micelar y después crema de día x la mañana y crema de noche x la noche

Freshly 16 November 2019 ¡Buenos días! Te recomendamos el Super Cleanser Trio que incluye Agua Micelar, Tonico y Rose Quartz, para una limpieza en profundidad. Y después añade la Bloom Orchid Face Cream para aportar 24 horas de hidratación. ¡Un saludo!

Núria

15 November 2019

Dubtes en l'elecció dels productes

Hola!! Estic interessada en els vostres productes, però tinc dubtes en quan a quines són les millors combinacions pel meu tipus de pell: pell grassa amb taques solars. Quina d'aquestes seria la millor de les opcions? O en el cas que en sigui una altra, quina seria? - Pack pell grassa + red velvet serum o bé - Pack pell grassa + green vitamin concentrate serum + bloom orchid face cream Gràcies!!

Freshly 15 November 2019 Hola, Núria! Pel que ens comentes, creiem que la millor opció seria el pack per pell grassa, és a dir, el Shine-Control Pack, i afegir el Green Vitamin Concentrate Serum. Amb el Shine-Control començaràs la rutina amb l'Aigua Micel·lar i el Tònic Facial, per netejar la pell, eliminar impureses i tancar porus. El següent pas serà el Face Mist, ja que aquest mist facial aportarà hidratació a la teva pell, sense generar grassa, i unificarà el to, a banda de controlar també la secreció sebàcia. Després, com a últim pas del matí, aplicaràs el Green Vitamin, que t'ajudarà a tractar les taques del sol, i a banda aportarà fermesa, lluminositat i també hidratació a la pell. No et recomanem la crema perquè el Face Mist ja és un producte hidratant, que la substitueix, i a banda el sèrum també aporta hidratació. En el cas de la nit, seguiràs els mateixos passos, però substituiràs el Green pel Blue Radiance, que tracta pells grasses i acne, exfolia i hidrata la pell. T'encantarà aquesta rutina, mil gràcies!

Rossella

16 November 2018

Black friday

l'attesa accresce il desiderio di acquisto dei prodotti.

Freshly 16 November 2018 Adesso non c'è più da aspettare finalmente! Puoi trovare tutti i nostri prodotti super scontati! Corri sul sito!