What's the matter? We have the solution!
---

Tell us how your skin is and we'll tell you what you need
Oily, acne-prone skin?
Your pores seem enlarged, your skin appears shiny and prone to acne, especially the T zone? This is due to overactive sebaceous glands, which produce too much sebum… But we've the perfect plan to control and combat it! Dermatologists suggest you need proper cleansing to remove impurities and sebum from your face, and a good treatment to hydrate your skin without greasing it. That's why we've created the perfect pack that contain everything you need! The Shine-Control Pack for Oily Skin it's a complete cleansing and moisturising skincare plan, to follow in simple 4 steps. It will help you to eliminate unwanted shines, reduce open pores and blackheads, treat acne and control sebum excess. Remove impurities with the Rose Quartz Facial Cleanser. Purify and balances your skin's pH with the Lime Purifying Facial Toner. Hydrate your skin reducing shine and imperfections with the Pacific Ocean Moisturising Gel. Finally, renew your skin while treating acne, blackheads, open pores and imperfections with the Blue Radiance Enzymatic Serum.
Dry skin?
Your skin lacks moisture, looks dull, cracks and peels, easily becomes irritated and inflamed? Whether it is caused by ageing or environmental factors, having dry skin can be uncomfortable and itch. But don't worry, we have the solution! Start your day with the Vitamin Complex Facial Plan that increases hydration, improve skin smoothness, block pollution and reduce redness and inflammation caused by stress. What does it contain? The Green Vitamin Concentrate Serum, which prevents skin ageing, and the Bloom Orchid Face Cream, which deeply nourish and reduces skin stress. Give your skin a complete protection against free radicals and a smooth, radiant and healthy look every morning. And at night? Add the Red Velvet Oil Serum to your night-time routine, the 100% natural, fast-absorbing oil serum that combines high-hydrating plant-derived oils and natural active ingredients. It treats wrinkles, expression lines, scars, blemishes, redness, inflammation and irritation, giving your skin elasticity, radiance and vitality.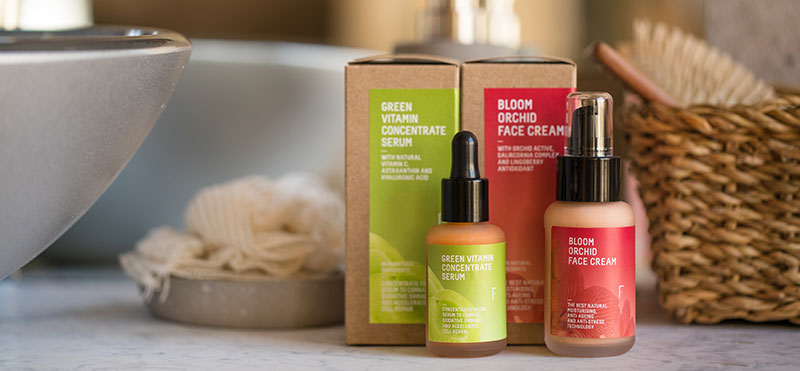 Tell us how your hair is and we'll tell you what you need
Oily hair?
Your hair always looks dirty and greasy? This is because of an excessive production of sebum that can can be hereditary or due to hormonal changes, season changes, or lifestyle. To control it, we recommend you to use a natural shampoo as the Vibrant Refreshing Shampoo. Our shampoo detoxifies your hair from silicones, deeply cleansing it, without irritating your scalp. It reduces itching, irritations and dandruff with plant-derived ingredients, strengthening the root, and stimulating hair growth. Would you like to give it natural and healthy shine? Try the Anti-Frizz Repairing Conditioner, which fights frizz, hydrates your hair and enhances its brightness. Get these two products together in the Haircare Detox Plan to get fully healthy, clean hair!
Dry hair?
Your hair looks dull, has a brittle texture to touch, and split ends are visible when you look in the mirror? Dry hair does not absorb or retain enough moisture to keep its texture and brightness, so it may be fragile. What do they need? The hydration of our Nourish Restore Hair Mask, the hair mask that nourishes and restores the natural shine of hair fibre. It also repairs the damages caused by free radicals, keeping cuticles sealed, nourished and shiny. Find it together with the Vibrant Refreshing Shampoo and theAnti-Frizz Repairing Conditioner in the Haircare Restore Detox Plan. One pack, three products to detoxify your hair, combat frizz, boost shine, nourish and improve the health of your hair from roots to tips.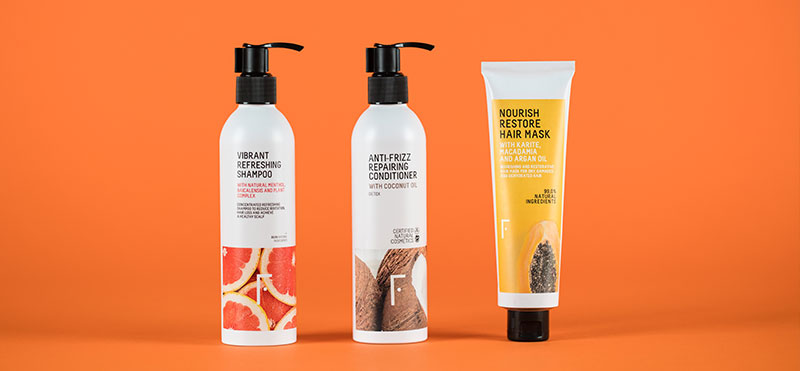 You see?
We have the solution for all your skin or hair types. Visit our shop online to discover all our products for your face, body and hair.
Leave a comment on this post or on our Blog, and share your impressions and your Freshly Experience with us. Your opinion is very important! Come back soon to our blog, new content comes every week.
What do you think about it? We'd love to read your opinion!
---