Trick or treat? We go for treat only!
---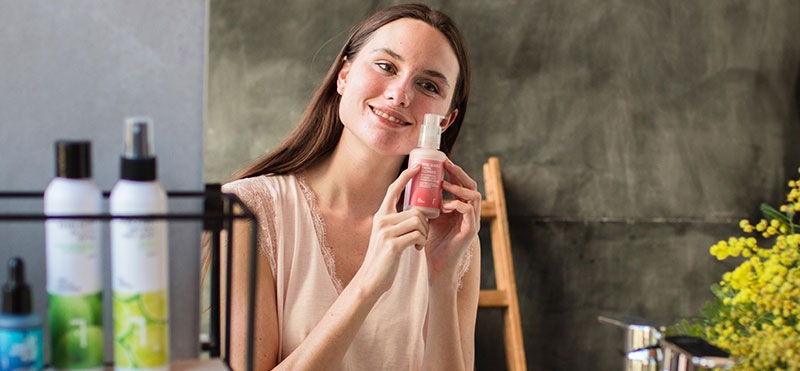 Ghosts and skeletons, bats and vampires will make you tremble during the night of Halloween? Don't worry: our cosmetics will let you go to bed quietly, even on the spookiest night of the year! Nasties won't be the reason of your nightmares, because with Freshly Cosmetics you can say goodbye to those ingredients that could harm our skin or the environment!
Freshly Cosmetics doesn't scare
Cosmetics can be loaded with nasty ingredients, which could be harmful for our body and skin. But don't panic: these nasties won't knock at your door if Freshly products are with you. Our products contain more than 99.0% high-quality natural ingredients, with exceptional concentrations of natural and organic active ingredients good for your hair and skin, and for your health. Replace soap with saponins to cleanse your face morning and evening, choose a concentrate of 12 plants to wash your hair while respecting your scalp, look for plant-derived oils to deeply moisturise your skin. Our aim is to effectively improve the health of your skin in the healthiest way. Choosing healthy and safe skincare products is up to you.
Werewolves howling at the moon at midnight...are you worried that your pet can turn into a terrible being? With Freshly products at home, they are immune to any magic spell, because we would protect them from anything! We respect and love animal, that's why we go far beyond the legislation that prohibits to test products on animals and we choose only non-animal derived ingredients. Because at Freshly Cosmetics, we care about animals as much as we do about people. Our products are completely plant derived and suitable for vegans.
You don't have to worry, a grave won't open in your garden and no zombies will come out of it if you have your pretty pumpkin and Freshly products next to you. With Freshly, it would be a treat only kind of night also for our environment. In fact, our cosmetics are sustainable and eco friendly, our packaging are recyclable and no polluting. We are also collaborating with an association to plant trees to cool down the planet in different deforested areas of Zambia and Brazil. Do you think Freshly can stand the idea of a witches' meeting with fires and pots full of magic potions in the middle of a forest? Never!
Well, now that you have your natural, vegan and sustainable cosmetics that protect you from your greatest fears, the only thing left to do is having fun! Because Halloween has to be fun after all, not harmful. Now you just have to carve your pumpkin, wear scary clothes and a terrifying makeup, starting making trick or treat, or go to your friends' party. On your way back, your Freshly allies will wait for you at home to remove your makeup, moisturise your skin and let you peacefully go to bed.
Happy Halloween!
Leave a comment on this post or on our Blog, and share your impressions and your Freshly Experience with us. Your opinion is very important! Come back soon to our blog, new content comes every week.
What do you think about it? We'd love to read your opinion!
---