Why do you need a 100% natural facial oil serum? Discover it!
---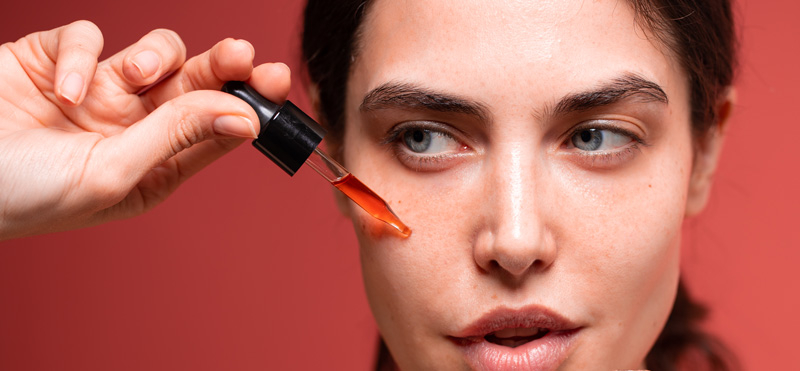 Have you ever heard about facial oils? They have become a must have in the night-time skincare routine of many people thanks to their great benefits for the skin. Our oil serum is the latest revolution in natural cosmetics: the perfect combination of actives and natural ingredients. Much more effective than a conventional facial oil!
Read this post to learn more about our oil serum and discover how to make your skin look radiant.
What is a natural facial oil?
Natural facial oils are composed of plant-derived and essential oils extracted from fruits, seeds and flowers of many aromatic plants. They are rich in fatty acids, vitamins and minerals that moisturise your skin and make it smoother and radiant.
Does the word "oil" make you think this product is incompatible with your skin? You should know that the plant-derived and essential oils that we use are 100% natural, so they're suitable for all skin types. They are not comedogenic, so they don't clog the pores and don't leave the skin greasy.
Some of the oils we are talking about are jojoba, linen, chia and rosehip. They absorb as if by magic, deeply nourishing and softening the skin. Virgin marula, black cumin and meadowfoam oils also contain an extraordinary concentration of vitamin C, ideal for fighting the dull appearance of skin and giving it firmness, elasticity and luminosity. Awaken your skin!
Why do you need a natural facial oil?
The natural facial oil is the secret weapon of any night-time skincare routine. Apply it before going to sleep, and you'll wake up in the morning with regenerated, bright and vibrant skin!
What's the secret? The combination of natural oils with effective benefits.
1- They penetrate the deeper layers of the skin, for a long-lasting hydration.
2- They prevent the skin ageing thanks to antioxidants that fight the pollution and sunlight effects on skin.
3- They revitalise the skin, help to reduce expression lines and illuminate the skin.
4- They contain vitamins that combat skin dehydration.
5- They deeply hydrate and absorb quickly, making the application a real pleasure for the smell and touch.
The results of a natural facial oil on your skin are almost magical! It will surely become your skin's new ally.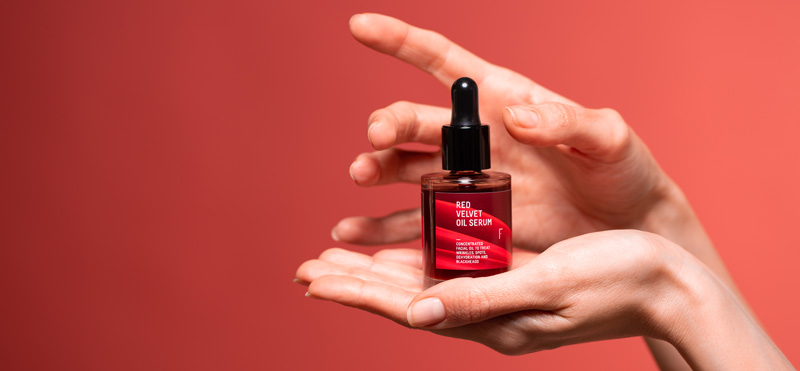 What if we add 5 powerful active ingredients as well?
We obtain the perfect balance between active and natural ingredients, obtaining our 100% natural oil serum: Red Velvet Oil Serum, a true revolution in the cosmetic world!
Freshly Cosmetics new facial oil serum awakens your skin thanks to the top 15 facial oils and 5 active ingredients with an antioxidant action. The first oil serum with natural technologies, which will revolutionise your night-time skincare routine. We are sure you will love it!


It combines the best active and natural ingredients
Linseed, chia, evening primrose, rosehip, macadamia, marula oils are some of the 15 high-quality plant-derived oils. The oil serum also contain 5 powerful active ingredients such as Wakame Active, Microalgae Duo, Criste Marine Active and Pure Zingiber. All these ingredients make the Red Velvet Oil Serum a unique product that nourishes the skin, giving it firmness, elasticity, radiance and vitality. It also treats wrinkles, expression lines, scars, spots, redness, irritation, inflammation and eczema. What more could you want? Countless benefits in one single formulation. Try it!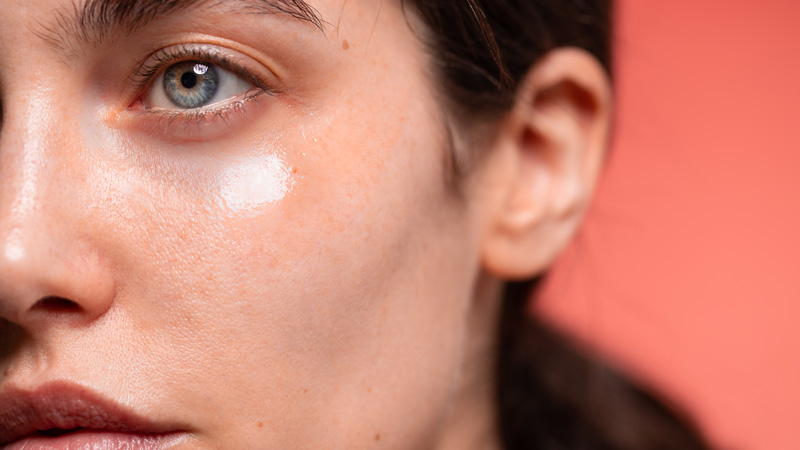 How do I use a natural facial oil serum?
Thanks to its pipette, it's application will be very easy! Apply 4-5 drops of Red Velvet Oil Serum on your face and neck every night before going to sleep, massaging it until it's completely absorbed. Enjoy its magical exotic scent!
In the morning you'll wake up with healthy, even, smooth and radiant skin!
TIP! If you need extra hydration and wish to boost its effect, apply more Red Velvet Oil Serum on your face and neck, letting it act like a mask for a few minutes, before going to bed.
Leave a comment on this post or on our Blog, and share your impressions and your Freshly Experience with us. Your opinion is very important! Come back soon to our blog, new content comes every week.
Freshly wants to tell you something! At Freshly we keep on learning every day how to make decisions that bring us closer to a better future. Sometimes we are called dreamers, but what we really have is an optimistic vision and clear path for reaching that tomorrow.
Would you like to join this adventure? If you're here, it's because you are a demanding person when it comes to taking care of your body and the planet. By subscribing to the newsletteryou will receive articles like this one to continue learning, as well as news and exclusive discounts. Are you up for it?