Your winter heroes to combat cold weather and dry skin
---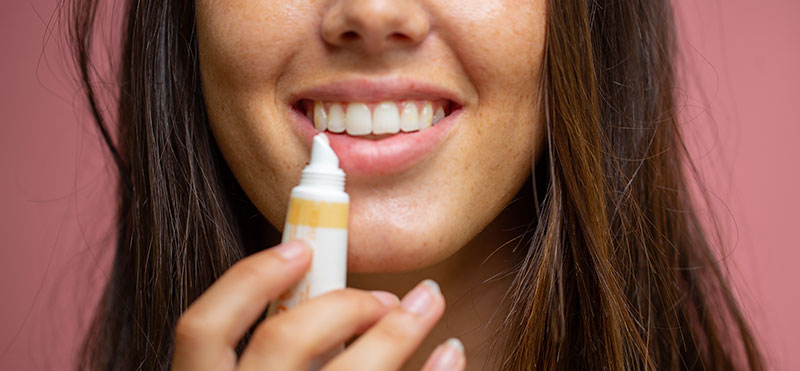 Some of the most common factors that make our skin dry are winter low temperatures and wind. If you feel like your skin has been screaming lately, don't worry: you're not alone. It can be challenging to take proper care of your skin in winter months, when the weather turns cold and humidity levels drop, but taking extra care of your skin can avoid chapping, itchiness, and cracking. Discover how to do it with natural, moisturising cosmetics!
Hydrate your lips
Your lips don't have oil glands, so they're almost always exposed to external agents that may damage them. Exposure to wind, cold and dry air can contribute to chapped lips. Applying a lip moisturiser is the best defense against lip chapping! Keep a lip balm in your pocket and apply it to your lips as often as you can. Our natural Deep Nourish Lip Balm combines 85% high-quality plant-derived butters and 15% of plant-derived oils, which provide great nutrition and hydration even for the most damaged and dry lips. This lip balm will help to protect, repair and soften your lips. And that's not all because its exotic aroma of passion fruit will carry you to a tropical paradise...at least with your mind!
Hydrate your hands
Winter is hard on your hands that can turn red, chapped, and rough during winter. The main cause? Lack of moisture. During winter, humidity and cold temperatures increase, and if you're washing your hands frequently you could see them so dehydrated that they crack, peel, and bleed. Hydration is the key! That's why Freshly has created the Pro-Repair Jojoba Hand Treatment with the best nourishing plant-derived oils to deeply moisturise your skin. It increases subcutaneous hydration by combining the complex of xerophytes and an exceptional concentration of vegan hyaluronic acid. This treatment also takes care of your nails strengthening and promoting their growth.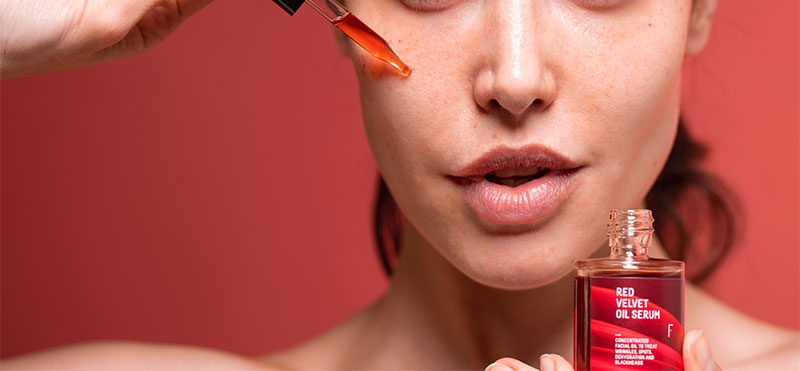 Hydrate your face
It's no secret that harsh winter temperatures can damage your face. Luckily skin moisturisers, which rehydrate the epidermis and seal in moisture, are the first step in combating dry skin. Generally, the olier a moisturiser, the more effective it will be. That's why we recommend you the Red Velvet Oil Serum, a 100% natural product that combines all the benefits of an oil and a serum. Its combination of top 15 plant-derived oils and 5 natural active ingredients deeply nourishes the skin, giving it firmness, elasticity, radiance and vitality. Although it contains a high percentage of plant-derived oils, it is absorbed very quickly. We recommend you to apply it every night before going to bed, to allow it to deeply penetrate into your skin while you're sleeping.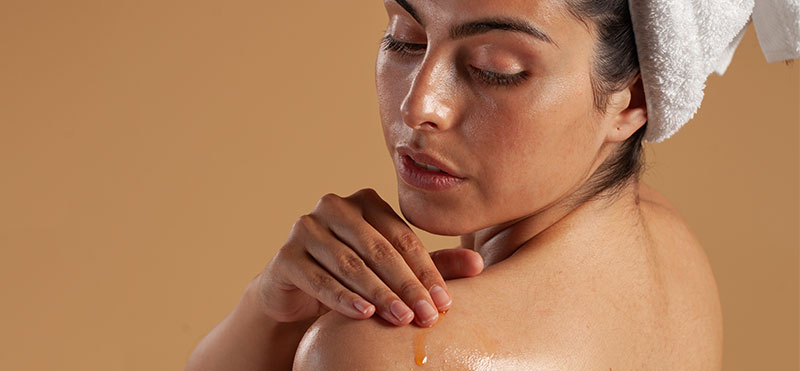 Hydrate your body
Do you think your body's skin doesn't need the same hydration as the most exposed areas? Think again! It actually needs the same care as your face or hands, and if the weather outside is insightly, it doesn't mean that your skin too has to be. You know how to take care of your dry skin? Once you've taken your shower it's time to moisturise it with a natural body oil such as the Golden Radiance Body Oil. Applying it while your skin is still damp allow it to quickly absorb and nourish your skin to the deepest layers of your dermis, providing extra hydration, thanks to its 12 best plant-derived oils and natural technologies.
But as weather conditions change, so your skincare routine should. Let's recap how to take care of your skin in winter. The key word is hydration, for hands and lips as well as for face and body. It is important that your skin is always well nourished to prevent it from drying out and chapping. With the right skincare routine, you'll always have smooth, elastic and healthy skin throughout the winter, even during the coldest days!
Leave a comment on this post or on our Blog, and share your impressions and your Freshly Experience with us. Your opinion is very important! Come back soon to our blog, new content comes every week.
What do you think about it? We'd love to read your opinion!
---