GET FREE SHIPPING ON ORDERS FROM 20€* | 24/48 HOUR DELIVERY
We solve your doubts regarding the innovative and viral Blue Radiance Enzymatic Serum
---
Freshly Cosmetics latest big launch of the year was the Blue Radiance Enzymatic Serum. This enzymatic serum exfoliates and renews the skin in an incredible way. This product is so revolutionary that on the day of its launch a Blue Radiance Enzymatic Serum was sold every 12 seconds, and weeks later it is still among the top sellers.
Today, there are many of you who are already enjoying this enzymatic exfoliating serum at home and with its use you can see the many benefits it brings to your skin. From Freshly Cosmetics we want you to get the most out of it and have no doubt about how to use it and why, we also want to tell you the reason for that characteristic blue color that everyone is falling in love with. Please pay attention!
What do you need to know about the Blue Radiance Enzymatic Serum? We put together the most frequently asked questions in these 4 sections:
1- Usage, and order of application:
These are some of your questions: "How should I include it in my routine?" "When do I have to apply it, morning or night?" "After the night routine or just before going to bed?" "Why should I apply it last?
Our blue serum contains enzymes, molecules found in nature, that help eliminate dead cells, as well as significantly improve cell renewal. This product is always used last in any night routine, that is, you should not apply it in the morning, only at night and after your usual routine (after micellar water, tonic and moisturiser). If you use a night serum, still apply the enzymatic serum last. Last but not least! It's also very important that you don't rinse it off, apply it as a cream, let the skin absorb it and don't apply anything else to your face before going to bed. Also don't forget that any product you apply on your skin needs some time to be absorbed, and that before applying the next one you will have to wait for each one of them to do its function - so take your time!
The Blue Radiance Enzymatic Serum is applied last in the night routine because once we complete a good cleansing, moisturise our skin and we are ready to rest, the enzymes begin to work, removing dead cells and start cellular renewal.
Results: in the morning, after washing our face, you will see a smoother skin, with less redness, imperfections and open pores. After 4 weeks of continuous application of the Blue Radiance Enzymatic Serum, the skin on our face will be completely renewed. And remember! this enzymatic exfoliating serum can be applied daily because it doesn't contain any physical particles or acids that irritate the skin.
Blue Radiance Enzymatic Serum from Freshly Cosmetics
2- Usage, and combinations with other products:
We clear up your doubts regarding the combination of other products with the Blue Radiance Enzymatic Serum: "Do I have to apply it together with the moisturiser or can I just apply the serum in my evening routine?" "What is the difference between this and the concentrate serum?" "Does it replace any of the facial products?" "Do I also need to exfoliate my face with a facial exfoliant?
This enzymatic serum is compatible with other skin care products, so you should simply include it last in your night routine care. In other words, if you apply micellar water to remove cleanse, a toner to close pores, an eye contour, a serum and a facial moisturiser every night, you can continue to apply these same products and then simply add the Blue Radiance Enzymatic Serum.
This serum, unlike others, exfoliates, so you can use your usual facial serum to moisturise and rejuvenate the skin without any problem and add this enzymatic serum in last position.
Is it necessary to use another facial exfoliant? We recommend not to apply any other type of exfoliating product since this enzymatic serum exfoliates the face in a healthy way and is more efficient than others. With this new product, we have found a perfect alternative to deeply exfoliate and increase the cell renewal of the facial skin, as well as moisturise and treat signs of ageing. You don't need anything else!
3- Suitable for...
Another frequently asked question is whether this product is suitable for sensitive skin and pregnant women: "Is it suitable for sensitive/atopic skin? Is it suitable for pregnant women?
Absolutely yes. The Blue Radiance Enzymatic Serum is particularly suitable for sensitive skin as it is a natural, non-irritating alternative to acid exfoliants. This product contains only high-quality natural ingredients that significantly benefit your facial skin. That's why you can use this enzymatic exfoliating serum every day, because it does not contain any skin-damaging ingredients such as AHA and BHA acids.
Blue Radiance Enzymatic Serum by Freshly Cosmetics
4- Blue colour...What?
Its colour is so attractive that it's impossible not to get it! But... Do you know why it is blue? It's mainly due to an ingredient extracted by fermentation from the fruit of Gardenia Jasminoides. This ingredient acts as a natural pigment and gives the Blue Radiance Enzymatic Serum its characteristic blue colour. This is achieved through a biotechnological process from the seeds of Gardenia Blue. This ingredient is also characterised by its high antioxidant activity, fighting free radicals and providing benefits such as anti-ageing.
If you still have doubts visit our post "Exfoliating Facial Serum, what is it and why should you love it?" where we have more information and stop by the highlights of our Instagram profile to find out more. What are you waiting for to get your hands on the enzymatic exfoliating serum that everyone talks about?
Leave a comment on this post, on our Blog or on Instagram, and share your impressions and your Freshly Experience with us. Your opinion is very important! Come back soon to our blog, new content comes every week.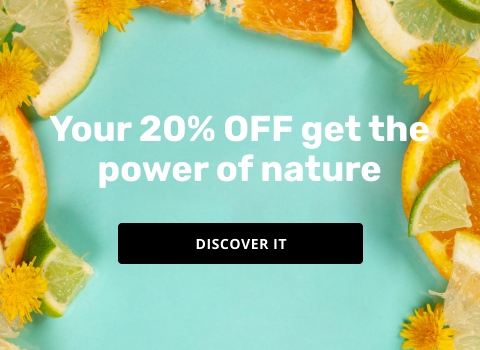 Comments
Diana Parres González

02 July 2019

Como combinar blue radiance con red velvet serum

Hola estoy utilizando red velvet serum y acabo de comprar blue radiance , tengo la duda de si se pueden utilizar juntos o es mejor alternar los días , si se pueden utilizar juntos en qué orden sería . Gracias

Freshly el 02 July 2019 ¡Hola, Diana! Es genial que hayas decidido combinar el Red Velvet y el Blue Radiance en tu rutina de noche, ¡ya verás que te irán genial! Sí que se pueden aplicar juntos, en ese caso debes usar primero el aceite facial, dejarlo actuar durante unos 15 o 20 minutitos, hasta que se absorba bien, y después aplicar el serum enzimático. ¡Alucinarás con el resultado! De todas formas, también puedes alternarlos y aplicar algunas noches el Red Velvet y otras el Blue Radiance. Eso dependerá de como te vaya mejor a ti. ¡Esperamos que los disfrutes mucho, un abrazo!

Marina Sisteré Moreno

27 June 2019

Lo uso correctamente?

Por la mañana despues de utilizarlo noto que los poros estan más abiertos y tengo mas brillos. Es normal?

Freshly el 27 June 2019 ¡Hola, Marina! El Blue Radiance es un producto que siempre recomendamos aplicar en la rutina de noche, como último paso, para dejarlo actuar durante toda la noche. Recuerda aplicar media pipeta repartida entre frente, mejillas y barbilla. A la mañana siguiente lávate bien la cara, ¡y listo! Estamos seguros de que si empiezas a aplicarlo por la noche, y no por la mañana, ¡te irá genial! ¡Muchas gracias por tu comentario, un abrazo!

Berta Ferrer Dominguez

24 April 2019

Y por la mañana?

Hola! Me gustaría saber si también puedo aplicarlo por la mañana? Mi rutina es limpieza, tónico y ya. Podría usarlo mañana y noche?

Freshly el 24 April 2019 ¡Hola, Berta! Nuestra recomendación es que lo apliquéis únicamente por las noches, pero no hay inconveniente si te funciona bien aplicarlo también por las mañanas, ¡por supuesto puedes aplicarlo! Un abrazo

Mar Ruiz

20 February 2019

Blue Radiance Enzymatic Serum

Hola, me gustaria saber si todos vuestros productos son aptos para veganos, en concreto el Blue Radiance Enzymatic Serum. Gracias!

Freshly el 20 February 2019 ¡Hola, Mar! Todos nuestros productos son veganos y cruelty-free. ¡Muchas gracias por confiar en nosotros!

Silvia

06 February 2019

Dudas Blue Radiance

Hola, con todo lo leído, me surgen dos dudas: - Y si por ejemplo no tenemos una rutina de noche, podríamos aplicarlo solo? Es decir después de desmaquillar y aplicar el tónico, o sería mejor utilizarlo con serum o hidratante debajo? - Y si utilizáramos toda vuestra gama de Freshly de día, tendríamos q por la noche aplicar contorno, serum, hidratante y luego Blue Radiance?

Freshly el 06 February 2019 ¡Hola, Silvia! Respecto a tu primera duda, no hay inconveniente en que apliques el Blue Radiance como único producto de tratamiento en tu rutina, no es necesario que utilices una crema hidratante también por las noches. por otro lado, ¡así es! El contorno, el serum y la hidratante debes aplicarlos tanto por las mañanas como por las noches. ¡Esperamos haberte ayudado! Un abrazo

Alicia Tinoco moreno

05 February 2019

duda sobre aplicación

me gustaría saber si es necesario aplicar la crema hidratante? yo lo que hago normalmente es limpiarme bien con agua micelar y despues aplicar el serum, es correcto?

Freshly el 05 February 2019 ¡Hola, Alicia! Está genial, ¡si tu piel no necesita más hidratación, no hay inconveniente en que no apliques hidratante! Además el Blue Radiance ya aporta hidratación. ¡Muchas gracias!