Welcome to the world of natural cosmetics
---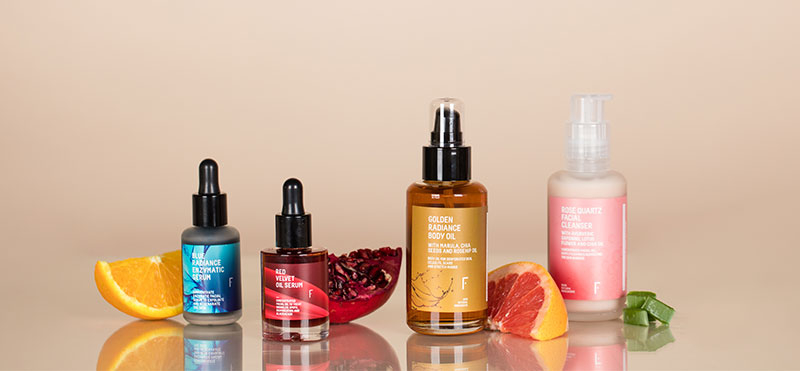 Welcome to the fascinating world of natural, healthy, detox, vegan, and sustainable cosmetics!
More and more people are aware of the importance of taking care of our health, respecting our environment, following a correct diet and doing sport regularly. If you are one of them, then you should choose Freshly Cosmetics.
Our skin absorbs a large amount of synthetic compounds every day, which affects the proper functioning of our largest detoxifying organ: skin.
This is why Freshly Cosmetics was born, as a new generation of natural and vegan cosmetics with the aim of making your skin look healthy, recovering its shine and energy.
Let's see what are the characteristics of these innovative healthy cosmetics.
1- A high-quality selection of natural ingredients is good for our health, but also for the effectiveness in the care of our skin. Natural ingredients are better recognised by our skin, for their affinity and similarity with its structure. That is why we study our formulations as much as possible, achieving that all our products contain more than 99% of natural ingredients. Discover all the natural ingredients in the INCI of each of our products, and if you have any doubts, you can consult more information in our glossary of ingredients.
2- Healthy. We focus on innovation in the natural and healthy care of your skin, that's why all our products are formulated with extraordinary concentrations of high-quality plant-derived oils and natural active ingredients.
3- Detox. What does detox mean? Detox means that our products help skin and hair to get rid of toxins, providing a protective and antioxidant action that allows our body to stimulate its natural process of purification and cell renewal.
4- Vegan. All Freshly products are totally vegan friendly.
5- Love Animals. We go far beyond the rules prohibiting animal testing, we love them and respect them so much that none of our ingredients are of animal origin. All our products are 100% natural and vegan.
6- Sustainable. Far from conforming to plastic, our packagings are made of 100% recyclable and reusable aluminum and glass. We also collaborate with We Forest to fight climate change by planting trees.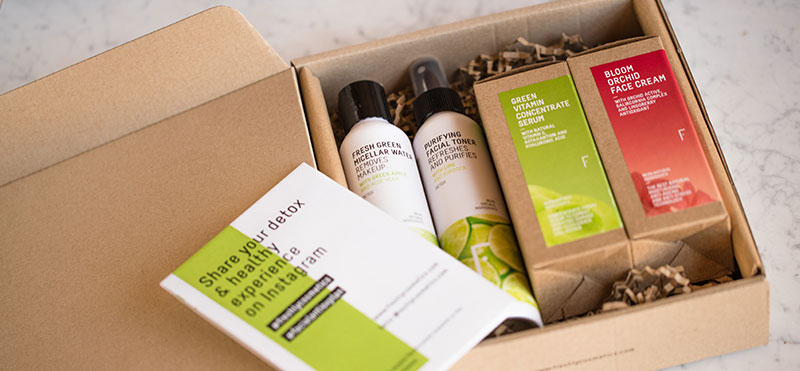 Together we'll do more
Thanks to you, we're changing the cosmetics industry, and together we will go further and further every day! Thank you all for making this possible...now it's time to celebrate our 4th birthday! #freshly4bday.
Leave a comment on this post or on our Blog, and share your impressions and your Freshly Experience with us. Your opinion is very important! Come back soon to our blog, new content comes every week.
Freshly wants to tell you something! At Freshly we keep on learning every day how to make decisions that bring us closer to a better future. Sometimes we are called dreamers, but what we really have is an optimistic vision and clear path for reaching that tomorrow.
Would you like to join this adventure? If you're here, it's because you are a demanding person when it comes to taking care of your body and the planet. By subscribing to the newsletteryou will receive articles like this one to continue learning, as well as news and exclusive discounts. Are you up for it?