×
Not sure what to look for? You can start from here: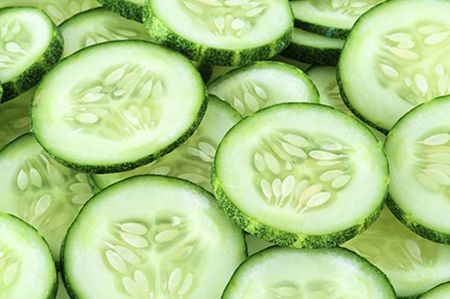 CUCUMBER
INCI: Cucumis Sativus Fruit Extract
Extraction: cucumbers are fruits typically cultivated in spring and summer. They come from the Cucumis Savitus plant of the Cucurbitaceae family and are used in cosmetics for as moisturizers.
Benefits: The cucumber is composed 97% of water and also is rich in vitamin E. This, together with its natural oils and other alkaline minerals make it an excellent ingredient to repair, moisturize and revitalize skin. It helps rejuvenate skin and minimize the appearance of wrinkles thanks to its high content of antioxidants and vitamins A, C and E. It also has anti-inflammatory properties that slow down premature aging and help in the production of collagen and elastin (substances responsible for keeping the skin young).
PRODUCTS CONTAINING THIS INGREDIENT
Firming body cream - 200ml
Price
12,48 €
Regular price
24,95 €
Micellar water - 100ml
Price
6,48 €
Regular price
12,95 €
Mini micellar natural water - 50ml
Price
3,48 €
Regular price
6,95 €