×
Not sure what to look for? You can start from here:
A free loyalty programme that rewards you for being loyal to Freshly. You can earn gifts, discounts and exclusive experiences.
€5 discount when you sign up for the Freshly Club this month! Sign up
Earn and collect…
FRESHLY COINS
You'll get discounts on your Freshly purchases. 50 FRESHLY COINS = £5
FRESHLY DROPS
You'll move up a level and get access to exclusive rewards
Join Freshly Club for free and get a €5 welcome bonus. It'll take you less than a minute!
HOW DOES THE FRESHLY CLUB WORK?
1. Sign up for FREE
Create a Freshly account and activate Freshly Club in your account section, and you're in!
2. Earn points
Collect Freshly Coins and Freshly Drops with every purchase you make, by caring for the planet and for other sustainable actions.
3. Enjoy rewards
Redeem your Freshly Coins for discount vouchers, 50 FRESHLY COINS = €/£5 DISCOUNT and redeemable during promotions. Collect Freshly Drops to help you level up and unlock new and exclusive rewards.

---
Going up a level has its rewards
Find out all the rewards can unlock:
Level 1: Seed

0-74 Freshly Drops

Level 2: Root

75-199 Freshly Drops

Level 3: Leaf

200-499 Freshly Drops

Level 4: Petal

500-999 Freshly Drops

Level 5: Fruit

+1000 Freshly Drops

Freshly Coins you'll earn when you level up
+10 Freshly Coins
+15 Freshly Coins
+20 Freshly Coins
+25 Freshly Coins
+30 Freshly Coins
Free samples
1
1
1
1
1
Cosmetic consultation with a skin coach
30'
30'
2h
3h
5h
Freshly product
Besteseller in mini size
worth approx. €20
worth approx. €30
worth + €30
Exclusive discount during promotions
+5% extra
+10% extra
Birthday gift
Exclusive invitations to Freshly events
1
1
All-inclusive holiday prize draw
How can I earn Freshly Coins and Freshly Drops?
Valid on all products, for every €1 on your purchase
Buy online and pick up your order at a Freshly Store
Buy online and pick up your order at a Collection Point
Reusing your Freshly containers
You can reuse your empties using Freshly Refill
Signing up to our Newsletter
Taking care of your skin gets even easier with our newsletter
Tell us when your birthday is
We want to celebrate with you!
Your opinion is so important to us! We want to hear feedback from you
Rewards and exclusive experiences for you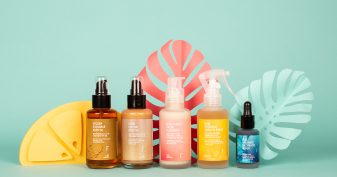 Discounts
Get your Freshlys with a discount whenever you choose to! Collect 50 Freshly Coins and you will get £5 off your shop, which is still applicable during promotions. When you level up you can unlock exclusive discounts that are always applicable during promotions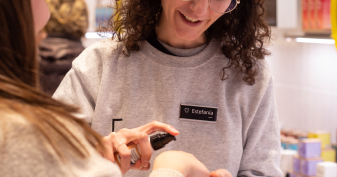 Cosmetics consultation with a skin coach
Learn how to take care of your skin with Freshly. You can find out what your skin needs and receive personalised advice and follow-up with an expert in natural cosmetics who will guide you to achieve the best results.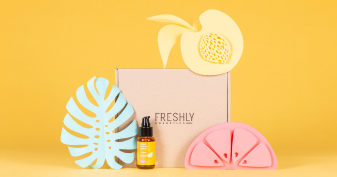 Exclusive gifts
Receive super Freshly products! Mini versions and full-sized products, samples that are selected for you with your skin in mind, and a very special surprise for your birthday. Do you know the best part? As you move up the levels you can expect even better rewards.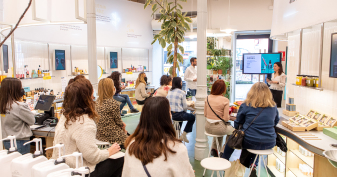 Freshly experiences
Enjoy new experiences with Freshly! We'll gift you makeup tutorials in one of our Freshly Stores, exclusive invitations to Freshly events and you can enter into a prize draw for an unforgettable all-inclusive holiday.