×
Not sure what to look for? You can start from here: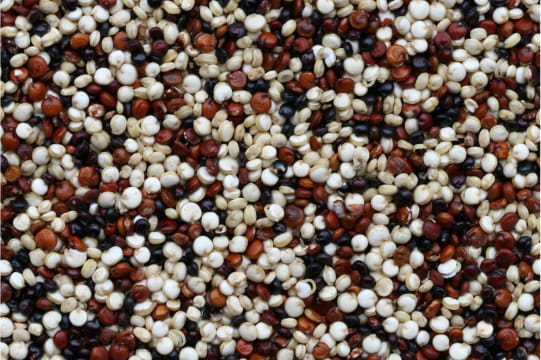 HYDROLYZED QUINOA
Eco
INCI: Hydrolyzed Quinoa
Extraction: Quinoa hydrolysate is extracted from its seeds. Although it is not a cereal in the strict sense, it is used as such in many dishes in the Andean zone, where it comes from. In the Peruvian and Bolivian Andes, it has been traditionally used for medicinal purposes.  
Benefits: It has an amino acid composition similar to that of other cereals, but it has higher amounts of Methionine, Arginine, Histidine, Lysine and Threonine. It is complemented by its high composition of unsaturated lipids and vitamins. It is a product suitable for any type of skin and hair. It helps to restore the hair fibber due to its amino acid content.
PRODUCTS CONTAINING THIS INGREDIENT