×
Not sure what to look for? You can start from here: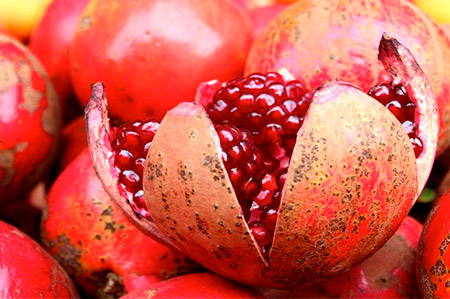 PULP OF THE POMEGRANATE
INCI: Lactobacillus/Punica Granatum Fruit Ferment Extract
Obtainment: This extract, obtained from the pulp of the pomegranate, is later fermented with Lactobacillus Lactis. As a result of the process, a concentration of its enzymes is obtained.
Benefits: It provides an important exfoliation thanks to the action of proteolytic enzymes that leaves the skin totally revitalised. It works by removing the outer layer of dead skin where sebum can accumulate and harmful bacteria can get trapped in the skin.
PRODUCTS CONTAINING THIS INGREDIENT
Mandelic acid exfoliating face serum - 30/50ml
Price
26,96 €
Regular price
35,95 €
Exfoliating facil mini serum -15ml
Price
14,96 €
Regular price
19,95 €