×
Not sure what to look for? You can start from here: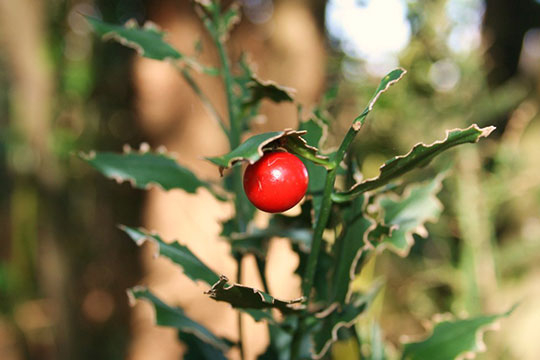 BUTCHER'S BROOM ROOT
INCI: Ruscus Aculeatus Root Extract
Extraction: the butcher's-broom is a small, dark green bush of 30-80 cm tall, with underground rhizomes. During winter and spring it blooms, while in autumn and winter it produces a red berry-shaped fruit.
Benefits: it is effective in treating varicose veins, thanks to its vasoconstrictor components.It also reduces cellulite and, by containing rutosides, helps to diminish the effect of fatigue in the legs.
PRODUCTS CONTAINING THIS INGREDIENT
Hyaluronic body serum - 100/200ml
100ml
keyboard_arrow_down
Price
29,95 €
Regular price
Mini serum for tired legs - 50ml
Price
16,95 €
Regular price
Refill body serum for tired legs - 100 ml
1 Unit
keyboard_arrow_down
Price
27,95 €
Regular price