Dry and dull hair, split ends? Discover how to give it life
---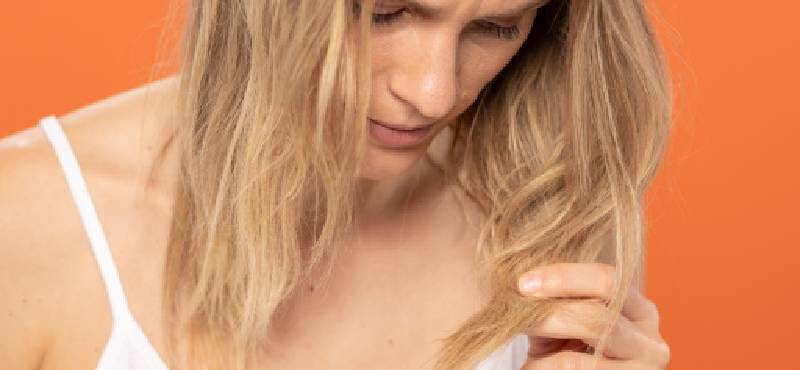 If your hair is rough, frizzy, dull, breaks easily, you have split ends, and you find it hard to comb, you feel it like the typical dry plant that rolls lonely in the desert, then your hair is probably damaged, poorly hydrated, and you need to strengthen and restructure the hair fiber to recover your hair and show off your mane.
Why is my hair dry and damaged?
Damaged hair, whether straight or curly, can be the result of many factors such as inadequate shampoos, prolonged exposure to hair dryers and straighteners, the impact of solar radiation, chlorine.... All these factors cause the degradation of the keratin present in your hair, and what does this mean?
The hair cuticles are made up of keratin cells and their function is to protect the hair from the inside, from the hair fiber. When keratin degrades the cuticle swells and opens, changing the structure of the hair from the inside and causing it to be dry, fragile, porous and as a result, your hair is brittle.
What can I do to give life to my dry and damaged hair?
If you feel your hair is lifeless and breaks easily, or you think it lacks luster and could be healthier and silkier, you need to repair the keratin and seal the cuticle to restore your hair. How? Read on.
The basis of everything is in the cuticle. When the cuticle is open, moisture penetrates more easily, so the keratin structure is modified (this is what is known as denatured or degraded keratin, which we mentioned before) and this causes frizz, that is, our hair fiber instead of being compact, sealed and smooth, is flaky, rough, with raised layers, more or less like the trunk of a palm tree or the skin of a pineapple, to give practical examples. This also means that when light hits our hair it scatters, and we say it has lost its shine, because it is such a rough surface that light cannot be reflected.
So what is the solution? Seal the cuticle, "but... how do I do it?" Here is the action plan for dry hair:
Avoid sulfates and silicons. The most important thing is to wash and moisturize your hair with natural shampoos based on vegetable oils and active ingredients, without sulfates and silicons. Sulfates dry the hair excessively and silicons artificially moisturize, preventing the sebaceous glands from generating the essential oil to maintain the balance and hydration of your scalp.
Strengthen your keratin. Keratin is a protein present in the most superficial layers of our skin and hair. With the passage of time, it weakens. That's why we recommend applying vegetable keratin (often derived from artichoke) to repair and protect your hair by acting directly on the cuticle. 
Your hair needs hydration and elasticity. For this we recommend microalgae oils, flaxseed, beet, shea butter and chia oil, as they have powerful properties to provide strength and elasticity to the hair, while increasing shine and protecting it from thermal degradation by the use of dryers and irons.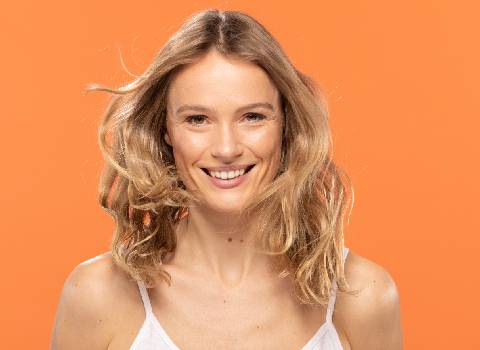 But wait... you thought we were done? that's not all! You already have the information, you know why your hair is dry and how you can improve it but...there's something you're wondering and we haven't solved it for you, "the products on the market don't work for me or don't have the natural ingredients you've discussed in this article...what do I do? Discover the power of natural technology with the Super Nutritive Hair Repairing Plan. The complete dry hair routine that will nourish and repair damage to your hair without sulfates and silicones, just like we discussed in this article. Formulated for you, try it.
Routine for dry and dull hair
250ml
keyboard_arrow_down
Price
66,87 €
Regular price
99,80 €
We at Freshly Cosmetics create natural cosmetics (all of our formulas contain over 99% natural, sustainable and vegan ingredients) based on scientific knowledge and studies. We aim to make people aware of the effect cosmetics have on their skin. We are scientists with a strong desire to change things and help people take better care of themselves, consciously.
Would you like to join this adventure? Subscribe to our newsletter to receive news and articles like this one and become a cosmetics expert... and more!