Tips and tricks to avoid Frizzy hair
---
Frizzy dry hair, if you have it, you know how difficult it is to style it, keep it shiny and soft without the use of hot tools, that only act as a here and now solution. And yes, we've all fried our hair with straighteners ( please don't) but frizzy hair needs special care, deep hydration. 
Damaged hair can be the result of many factors such as aggressive products, prolonged exposure to sun or too frequent use of hot tools. All these elements cause the degradation of keratin. When keratin degrades, the cuticle opens, modifying the structure of the hair and making it dry, brittle, and you guessed it, fragile.
If you want to keep frizz at a minimum and restore shine and softness in a natural way, read on!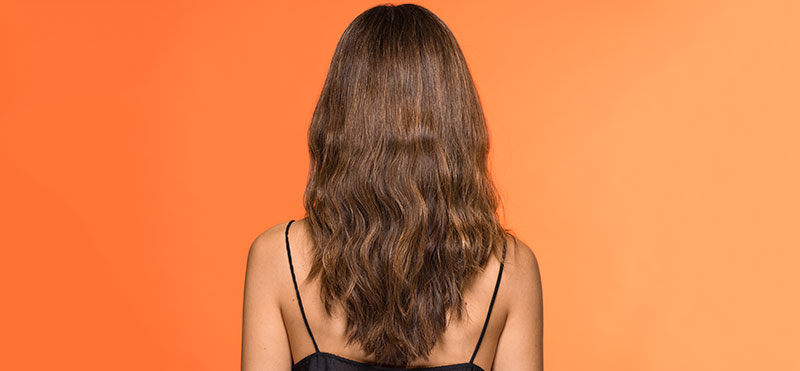 Why is my hair Frizzy?
What causes frizzy hair in the first place? Well, if your hair is curly, it is more prone to be frizzy and dryer as the natural oils produced by your scalp can't travel properly down your hair curl, thus causing dryness or frizz. But straight hair can also be frizzy. This is what causes hair to frizz: 
Humidity
Have you noticed that during the hot season your hair is even frizzier? Well, that happens because the cuticle (  the hair's protective layer)  starts soaking moisture, and that results in overdried and frizzy hair. 
Harsh products
The overuse of harsh chemicals can over strip the natural (good) oils that our hair produces. In fact, the oils that our scalp produces are what help our hair to smooth and hydrate our hair. If we get rid of them, frizz appears! That's why we recommend using sulfate and silicone-free shampoos or conditioners. 
Over washing,  towel-drying , harsh brushing 
Linked to what we've said, over washing with products that are harsh on our hair, also causes frizz, as we break the natural balance of our hair. 
Oh, and be careful with drying your hair with a towel, as the friction between your hair and the towel can ruffle the cuticle, and here we go again: Frizzy hair on.
So, what's the best way to dry your hair to avoid frizz? Well, use a turban or a towel and wrap your hair with it. 
Also, do not brush your hair aggressively. One of the best ways to avoid frizz when brushing is with boar bristles brushes, as they do a wonderful job of carrying your scalp's natural oils throughout your hair so that your strands stay well-hydrated. This type of brush also prevents oil-build-up at the scalp ( that means you can spread out your washes yay!).
Tips to avoid Frizzy hair
Use products that restore the keratin of your hair. The Hair radiance keratin spray, restores dry brittle hair as it provides the keratin frizzy hair it needs. It also acts as a heat protector, so if you use heat tools, avoiding thermal damage.
Avoid hot water when washing your hair, as it makes your roots weak and makes your hair overly porous, prompting breakage.
Use sulfate free conditioners and shampoos, to cleanse and soften your hair maintaining the natural oils on the scalp which leave your hair with more moisture.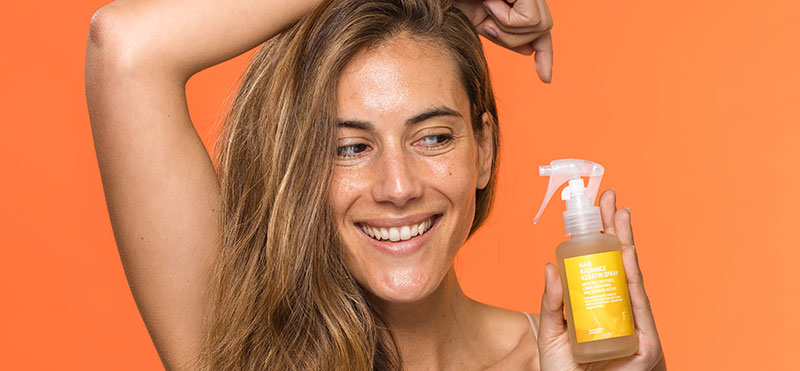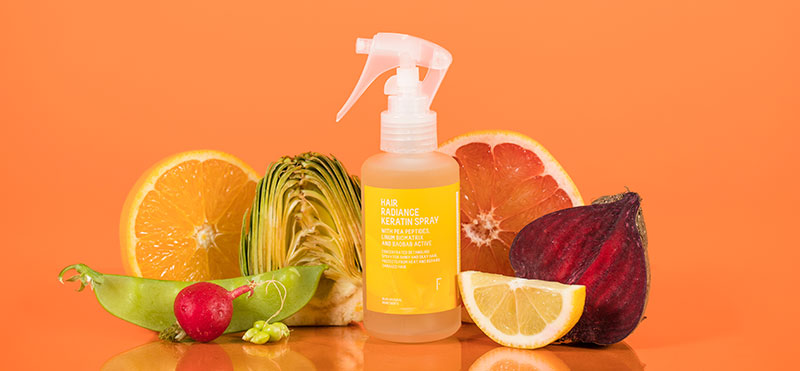 Restore your hair's keratin and avoid frizz 
The Hair Radiance Keratin Spray takes care of your hair in a healthy way, thanks to its formulation with over 99.4% natural ingredients. Its composition contains active ingredients of linseed, beetroot and peas that treat dry hair and combat frizz, providing softness and shine naturally.  Oh, and it also acts as a detangling spray!
We at Freshly Cosmetics create natural cosmetics (all of our formulas contain over 99% natural, sustainable and vegan ingredients) based on scientific knowledge and studies. We aim to make people aware of the effect cosmetics have on their skin. We are scientists with a strong desire to change things and help people take better care of themselves, consciously.
Would you like to join this adventure? Subscribe to our newsletter to receive news and articles like this one and become a cosmetics expert... and more!