#freshlyhabits: 4 steps to start taking care of the environment
---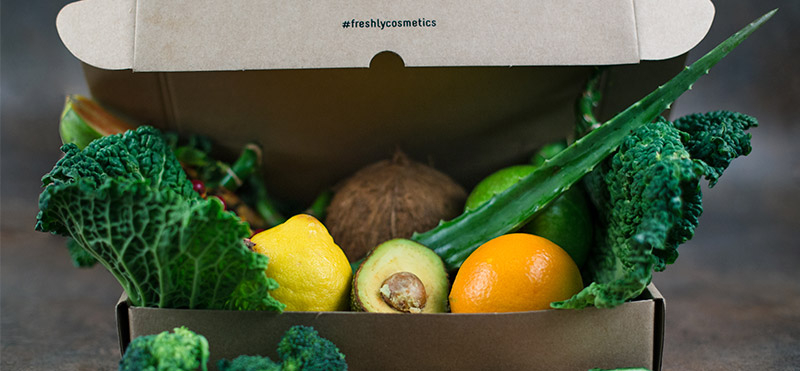 At Freshly Cosmetics we like to take care of the world we live in. Our oceans should be as clean as our products! 
Sometimes we think that in order to be more sustainable we need to do big actions, but in fact, those little everyday actions, are what make the difference. 
Let's start with some little big tips: 
- REDUCE YOUR PLASTIC USAGE: This material is flooding every corner of the planet and we must bear in mind that it takes approximately 500 years to disintegrate. It is not biodegradable, so we can not get rid of it so easily. There are products made from recycled plastic as well as other alternative materials that contribute to reducing the consumption of single-use products such as water bottles or plastic shopping bags, among others. What can you do to reduce plastic consumption?
- Use reusable shopping bags.
- Avoid all the bags and plastics that wrap the products by buying in bulk. You can do it with cloth bags or with recycled cardboard boxes, like the ones from Freshly!
- Switch to glass bottles! 
- Go for brands that use sustainable packaging.
- CLOSE THE TAP: This May sound obvious, but a reminder always comes in handy! Turn off the tap when you brush your teeth, apply shampoo or gel in the shower, or even when you're washing the dishes.
- RECYCLE, AND DO IT RIGHT: recycling helps lengthen the life and usefulness of resources. This benefits both human beings and the environment. Separate collection of waste means less pollution and a significant saving of energy and money. 
Do you know how to recycle correctly? Please check how and when your country collects recycling.
As a piece of advice from Freshly, we recommend you to work on creativity and reuse our packaging for different functions. Craft boxes can be perfect as organisers or to buy in bulk, and our recycled aluminium packaging can be painted and used as decorative elements such as vases.
- TREE PLANTING: Helps fight climate change. Trees produce oxygen and are essential to nature. At Freshly Cosmetics we have the vision that each product or service consumed must contribute to restoring the environment. This is why we collaborate with the project "We Forest" with which for every order over £50, a tree is planted in deforested areas around the world. With your Freshly orders, you will be collaborating with the planet in the reforestation of the most needed areas of Zambia and Brazil.
Leave a comment on this post or on our Blog, and share your impressions and your Freshly Experience with us. Your opinion is very important! Come back soon to our blog, new content comes every week.
We at Freshly Cosmetics create natural cosmetics (all of our formulas contain over 99% natural, sustainable and vegan ingredients) based on scientific knowledge and studies. We aim to make people aware of the effect cosmetics have on their skin. We are scientists with a strong desire to change things and help people take better care of themselves, consciously.
Would you like to join this adventure? Subscribe to our newsletter to receive news and articles like this one and become a cosmetics expert... and more!
COMMENTS
Victoria

14 Enero 2019

Beauty4fem.blogspot.com

You absolutely right , dear! We try to use plastics things less at home.

Freshly 14 Enero 2019 Thank you! Let's make a better world together!
No se han podido cargar las demás opiniones