Discover what natural saponins are and their cleansing properties
---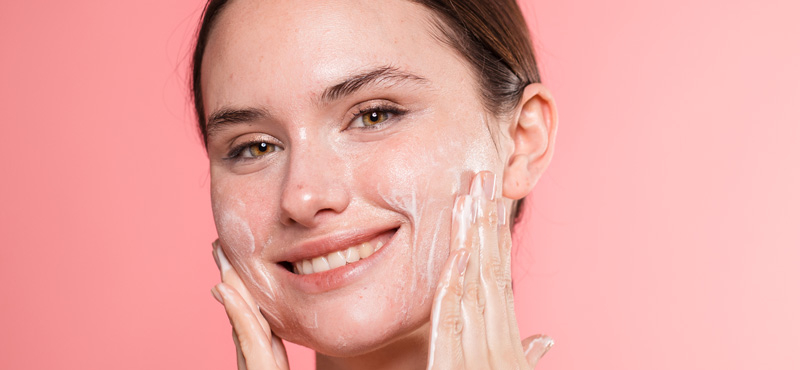 Most conventional soaps, gels, and shampoos contain synthetic ingredients with a great detergent effect. These ingredients are also responsible for generating foam, the main feature of conventional cleansing products. We are so accustomed to this foam that we usually fall into the error of believing that "the more foam, the better"
What do synthetic surfactants or surfactants provide in a facial cleanser?
The answer is: A high cleansing effect. You must also bear in mind that they are very aggressive with the skin, even more so with the skin of your face that usually is more sensitive. These surfactants can cause skin irritations and are not very respectful of the environment, since the excessive foam they produce ends up in rivers and seas, affecting the marine fauna. How can you avoid them?
Natural alternative: plant-derived saponins
There is a natural alternative to deeply cleanse your face, thanks to an innovative soap-free formulation that doesn't tighten or irritate the skin. It gently cleanses, respecting the dermal barrier. In short, we can achieve the deep facial cleansing we are looking for, pampering the skin at the same time.
The key is the combination of plant extracts containing a high concentration ofplant-derived saponins.. They are molecules that can be found in certain plants and trees such as acacia, the desert date palm, gypsophila paniculata and lotus flower among others.
Saponins have incredible properties as natural cleansers and have been used for centuries for their similarities with soap. Since antiquity, this type of soapy plants have been used in the elaboration of cosmetics for skincare.
It is important to know that in addition to its high content of saponins, this innovative formula also includes lotus flower. This powerful ingredient significantly reduces sebaceous hypersecretion, decreasing the activity of the molecules involved in sebum formation and associated inflammatory processes. This results in a reduction of open pores; achieving a uniform, soft and luminous skin.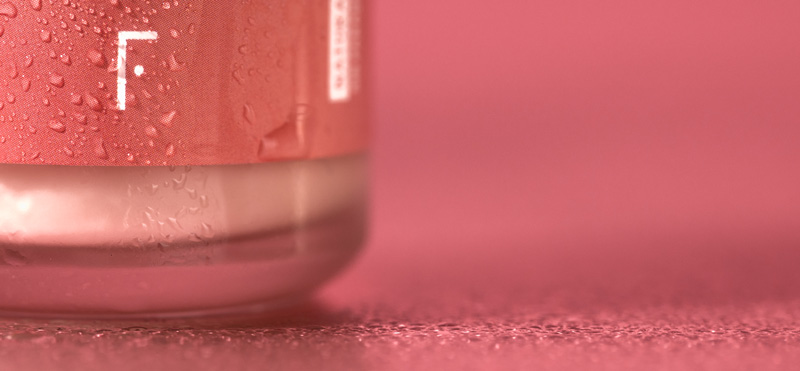 A facial cleanser that moisturisesyour skin
Natural saponins and the lotus flower help you to do a proper facial cleansing, respecting and taking care of yourskin barrier. But that's not all... The most valuable plant-derived oils are added to this innovative formula, resulting in a facial cleanser that not only cleans, but also hydrates the skin in an extraordinary way. The combination of almond oil and chia seed oil stimulates collagen and elastin formation, providing firmness and elasticity to the skin without greasiness.
The excellent cleansing power of plant-derived saponins, combined with the multiple properties of the lotus flower, plus the important moisturising benefits of almond and chia plant-derived oils make up an innovative formulation for deep cleansing. This product also controls sebum secretion and reduces open pores in a pleasant way: moisturising, illuminating and revitalising your skin.
At Freshly Cosmetics we havecreated a facial cleanser with over 99.9% of natural ingredients. Its a non-irritating, natural, and biodegradable alternative to synthetic surfactants. It's Rose Quartz Facial Cleanser!Everything you need to cleanse and take care of your skin.
Leave a comment on this post or on our Blog, and share your impressions and your Freshly Experience with us. Your opinion is very important! Come back soon to our blog, new content comes every week.
Freshly wants to tell you something! At Freshly we keep on learning every day how to make decisions that bring us closer to a better future. Sometimes we are called dreamers, but what we really have is an optimistic vision and clear path for reaching that tomorrow.
Would you like to join this adventure? If you're here, it's because you are a demanding person when it comes to taking care of your body and the planet. By subscribing to the newsletteryou will receive articles like this one to continue learning, as well as news and exclusive discounts. Are you up for it?