Here's the self-tanning cream you need!
---
We know it, every year you look for a easy-to-apply self-tanner that works, doesn't surprise you, provides natural tan, doesn't stain. You'd also like it has a light touch, with a fast and long-lasting outcome, isn't it?
Well, lucky you! In Freshly we made it come true because this self-tanner already exists, and you should try it! All the natural technology contained in this revolutionary formula will give you much more than you expected. Let 's find out!
How is the Freshly self-tanning cream?
You're going to love it, the same way everyone else that has already tried it does, because the results are so real!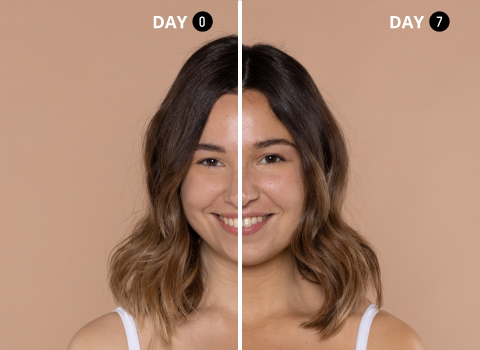 Let's first talk about the texture and how easy to apply the Bronzing Radiance Self-Tanning Cream is. It has a light and soft creamy texture, you can apply just by making a massage with your hands, as easy as any other cream!
You'll love its application experience because its fruity scent of papaya, orange, peach, lemon and black currant will captivate your senses. Who could resist this scent combination? And you still haven't found out about the magic of this product! Not only does it tan without stepping out of the house, it also enhances the tanning once you've sunbathed.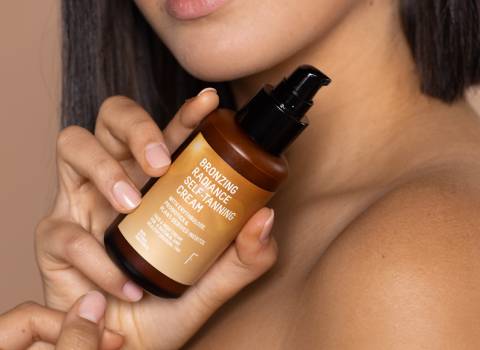 The Bronzing Radiance Self-Tanning Cream provides the tan you're after, providing visible results after 3 days of application. The tone gets darker depending on your skin tone and by applying it day by day. Also, when you no longer wish to darken your tone, you can maintain it by reapplying it every 2 or 3 days. If, on the contrary, you'd rather reduce the tone, you just stop applying it, and it will gradually fade away along with your natural skin renewal. With no stains or lose colour! 
You have the control, so you decide the tone, because your skin tan is unique.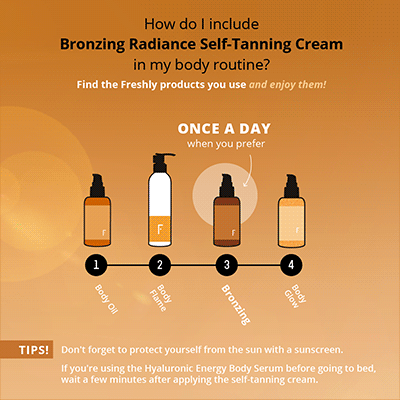 How to add the Bronzing Radiance Self-Tanning Cream in your routine.
Get now the self-tanning and tan accelerator cream, the Bronzing Radiance Self-Tanning Cream and enjoy the look you're craving for. No need for any more searching, you found it, and we told you so. It's going to become a must all year round!
What do you think about it? We'd love to read your opinion!
---