Double-duty formula! Your staple conditioning mascara to nourish and enhance eyelashes.
---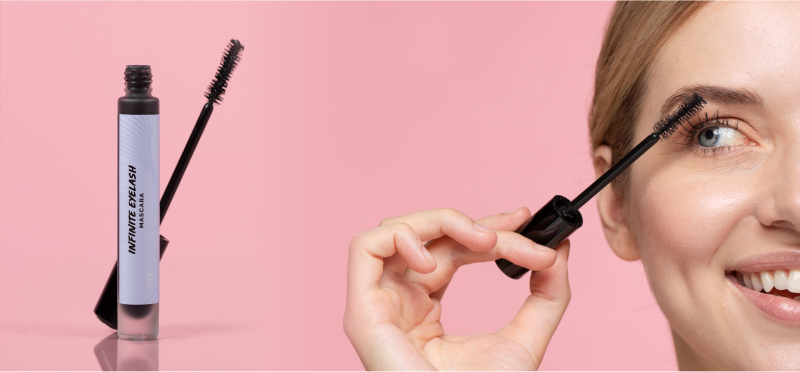 Looking for the perfect mascara is not an easy task! It's a matter of trial and error. But let's be real, all of this changing mascara game can be pretty harsh on eyelashes, and at the end of the day, we've lost time and volume. Let's do something about it.
Conditioning mascaras should be cult: nourishment plus crazy volume, who doesn't want that? Let's go for mascaras that make our life easier and our skincare routine quicker. Are you in? 
The revolution of conditioning mascaras 
The Infinite Eyelash Mascara has it all, a vegan natural formulation that mixes eyelash care with a WOW effect to give the perfect coat, nourishment and volume. On top of that, removing the infinite eyelash is a piece of cake, scrubbing and irritation will be just a myth. 
What makes the Infinite Eyelash an absolute masterpiece
A mascara that perfectly coats without breaking lashes is destined to be the starring star of your makeup bag. This one hydrates and contributes to eyelash growth. We bet you haven't heard about a clean, vegan and long-lasting mascara that contains omega 6 & 9 as well as castor oil. Ours do. 
Now let's talk about fancy stuff. This is not your conventional mascara. This is made from vegan waxes, vitamin E and K so it basically restores eyelashes while providing flexibility and nutrition. We couldn't stop at vitamins, we also added jojoba and abyssinia oils to make your lashes extra luscious. 
Also: clumps. With this mascara, there's no need to discuss that, because you won't have any.
Sensitive eyes? This is your mascara. We left out silicones, parabens, paraffin waxes or synthetic polymers and kept only the good stuff: 99,6% natural ingredients.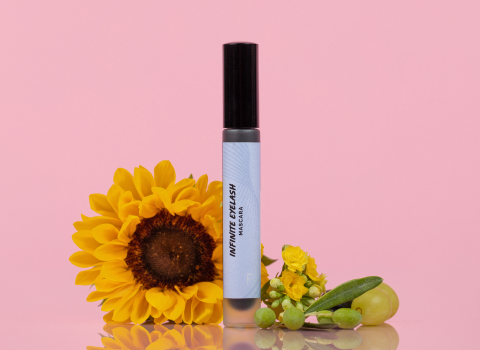 Infinite wand, for infinite lashes 
We've made it better! A new wand for clump-free, voluminous lashes. More coverage, more volume, more eyelashes. Literally. 
What about the tube? 
PLANET FIRST as our lifestyle. Change is good! A new sustainable glass bottle, easy to recycle. Oh and of course, is Animal Test-Free Peta Vegan Certified and vegan. 
Use it together with the Peony limitless Eyelash Serum to provide the ultimate care for your eyelashes. Double the action, double the love!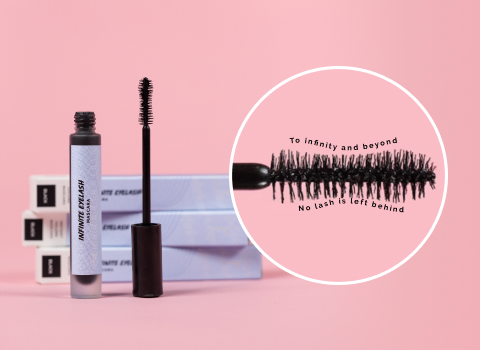 Stop losing eyelashes, start doing things right! Boost hydration, volume and length without compromising your eyelashes! 
We at Freshly Cosmetics create natural cosmetics (all of our formulas contain over 99% natural, sustainable and vegan ingredients) based on scientific knowledge and studies. We aim to make people aware of the effect cosmetics have on their skin. We are scientists with a strong desire to change things and help people take better care of themselves, consciously.
Would you like to join this adventure? Subscribe to our newsletter to receive news and articles like this one and become a cosmetics expert... and more!