📦GET FREE SHIPPING ALWAYS
Your best allies to fight against acne
---
Everything you need to know to treat acne
The main cause for acne to appear is the obstruction of skin pores. This obstruction can be caused by excessive production of sebum. This hyperproduction may be caused by hormonal changes associated with puberty, pregnancy, menstruation, stress, or excessive sweating. Thus, if there is an excess of sebum and too many dead skin cells, pores become clogged and acne appears.
For this reason, the first thing to do is to avoid touching your face. It's tempting to touch your pimples and blackheads, but you'll only make it worse. Our skin will generate more sebum and cause more acne. In addition, the grease in our hands won't do our face any good.
Choose non-comedogenic, astringent and antibacterial products that don't block your pores, to let your skin breathe naturally.
In order to deal with acne is essential to have a good skincare routine. If you have severe or very severe acne the best option is to go to a dermatologist.
Here is the freshly routine you should follow to moisturise and smoothen your skin. You can say goodbye to blemishes, open pores and unwanted shines with these simple and effective tips.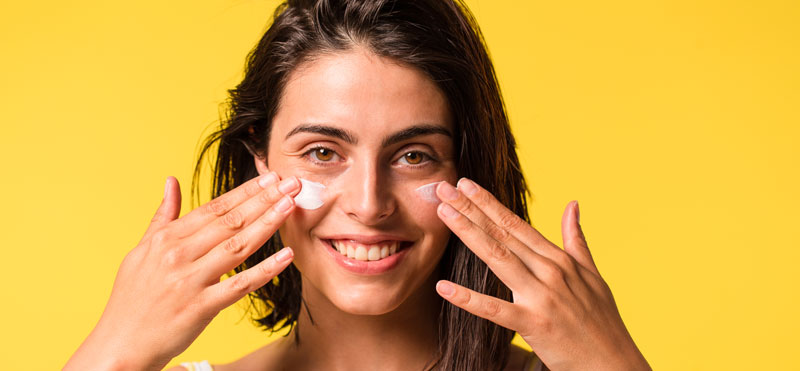 Anti-Acne Beauty Routine
1- Remove impurities and close the pores. You must cleanse your face twice a day, morning and night. If you have oily, acne-prone skin, you should keep your skin clean in order to prevent pores from clogging. You should also cleanse your skin after doing sport or after excessive sweating. We recommend you to deeply cleanse your face with the Super Cleanser Trio. This pack contains the Fresh Green Micellar Water, the Rose Quartz Facial Cleanser, and the Purifying Facial Toner, 3 essentials to remove residues and impurities from your skin, tonify it, and balance its PH. Try to cleanse your face as gently as you can. Rubbing your face vigorously will not make acne disappear faster but quite the opposite, it will irritate your skin favouring more imperfections to appear.
2- Hydration. Having oily skin does not mean you can skip this step. Use a Face Mist to even out your skin tone, reduce sebum secretion, blemishes and inflammation. It is ideal to moisturise your skin, reduce imperfections and shine.
3- Natural exfoliation. Have you heard about the Blue Radiance Enzymatic Serum? It's a natural exfoliating facial serum that extraordinarily renews skin from the first application, preventing pores from becoming clogged. It controls sebum secretion, treats acne, blackheads, open pores, blemishes and redness thanks to selected high-quality natural ingredients. It will become an essential before going to bed every night.
4- Sunscreen is the key for skins with acne tendency. It is essential to protect your skin from the sun all year round – especially during summer – but finding a sunscreen that suits the needs of your skin is not an easy task. If you do not make a good choice, you can clog your pores causing the appearance of pimples and imperfections. That is why you should look for a sunscreen that contains astringent products such as zinc oxide that prevents oil excess on your skin and regulates sebaceous secretion such as the Healthy Protection Facial Sunscreen.
As you can see, having smooth skin free from acne is not an impossible task. With the right routine, the right products, and perseverance following these steps you will see how your skin looks flawless.
If you have any doubts, we invite you to write your comment in this post and we will answer you right away! You can also read other people's opinions with oily skin who have already used the products of our Freshly Cosmetics online natural cosmetics shop!
Leave a comment on this post or on our Blog, and share your impressions and your Freshly Experience with us. Your opinion is very important! Come back soon to our blog, new content comes every week.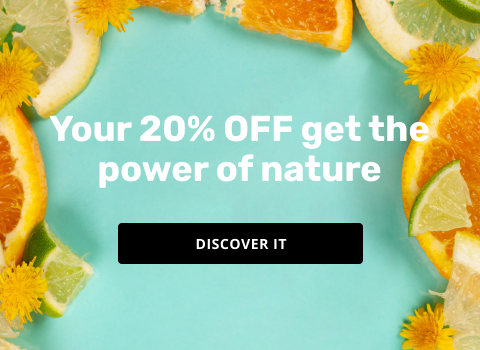 What do you think about it? We'd love to read your opinion!
---
Comments
Mariona Vega Taulats

28 August 2020

Piel sensible y mascarilla (covid)

Hola! Estoy enamorada de vuestro blue radiance Serum. Me va genial! Pero desde que me empezó el verano y con el la obligación de llevar mascarilla, mi piel y los brotes de acné rosácea que antes me salían de manera esporádica se ha vuelto incontrolable. Piel irritada, roja, granitos de esos rojos grandes y que duelen, toda la piel de alrededor de la nariz como con puntos negros pero ya con la puntita de "pus". Alguna recomendación? Ya no se que hacer!

Freshly el 28 August 2020 ¡Hola Mariona! Soy Aïda, del equipo Freshly, ¡encantada de saludarte! Muchas gracias por escribirnos para que podamos ayudarte. Comentarte que si que es cierto que en estos tiempos la piel también paga las consecuencias y por ello tenemos aprovechar y mimarla un poquito más. Es muy importante tener una buena limpieza ya que esto nos permitirá que los productos que apliquemos después puedan actuar de la mejor manera, libre de impurezas y suciedad que se haya podido formar durante el día y la noche. Por ello, el Shine-Control Pack, es perfecto para ti, ya que incluye el Agua Micelar y el Tónico Facial para realizar los primeros pasos y poder seguir con el Face Mist, una hidratante en formato bruma que refrescará el rostro a la vez que regulará las zonas más grasas y tratará imperfecciones, y el Blue Radiance, ¡el mayor aliado! Es muy importante ser constantes con la rutina para que así poco a poco la piel vaya mejorando. ¡Un abrazo enorme!

Aina

09 June 2020

Granos y marcas en la cara

Buenas tardes; me salen muchos granitos en la cara y además también se me quedan marcas de ellos; actualmente estoy usando por las mañanas el agua micelar+rose quartz+tonico facial y por la noche añado tambien el blue radiance enzymatic serum. Quería completar la rutina para hacerla mas efectiva, y me he estado informando pero tengo dudas sobre si utilizar el red velvet, usar la bruma y el serum como dice en este post o mejor otra rutina. Muchas gracias!

Freshly el 09 June 2020 ¡Hola Aina! Soy Vero, ¡encantada de poder ayudarte! Por lo que nos comentas, creemos que te vendrá genial añadir 15 o 20 minutos antes de tu Blue Radiance, nuestro aceite facial Red Velvet que trata las cicatrices, marquitas en la piel, rojeces e inflamaciones del rostro. Además te aportará firmeza y elasticidad en tu piel, notarás la piel con más vitalidad y nutrida. ¡Verás que tu piel se verá radiante! ¡Ya nos contarás qué tal te ha ido esta nueva rutina! ¡Mil gracias por escribirnos!

Melania

11 May 2020

Granitos en la parte de la barbilla

Buenas tardes, Me podrias a asesorar en alguna crema y alguna cosita para los granitos, cada vez que me va a venir la menstruación me salen granitos sobretodo por la parte de la barbilla y esta vez me han salido 5 parece que me van saliendo mas, y no consigo que se vayan, creo que mi piel no es grasa es normal de vez en cuando me la noto seca por la parte d ELA nariz etc.... Nose espero que me podáis decir alguna cosa para poder comprarme y me empiece a funcionar! Gracias y saludos Melania

Freshly el 11 May 2020 ¡Hola, Melania! Soy Yaiza del equipo Freshly, ¡encantada de saludarte! Comentarte que el Blue Radiance Enzymatic Serum es un serum facial exfoliante que incorpora la máxima concentración de 12 tecnologías naturales para exfoliar, rejuvenecer, controlar la secreción sebácea, hidratar, reducir y tratar arrugas, acné, puntos negros, poros abiertos, imperfecciones y enrojecimiento, consiguiendo un rostro radiante y uniforme. ¡Seguro que te funciona genial! Así que te vendrá fenomenal. ¡Un abrazo!

Robert Iulian Hadarean

09 May 2020

En que orden utilizat los productos , las manañas y las noches ...

Hola, me pedido los productos ; agua micelar green, tonico detox , el gel limpiador rose Quartz facial ,crema facial boom orchid y serum blue radiance . Mi piel es grasa, con tendencia a acné, puntos negros, poros y marcas de cicatriz y rojas manchitas. Como debería utilizar los productos? Gracias

Freshly el 09 May 2020 ¡Hola, Robert! Soy Yaiza, del equipo Freshly, ¡encantada de saludarte! ¡Qué bien que te hayas animado con tantos Freshly, te encantarán! Nuestra recomendación es que por las mañanas apliques: 1. Agua Micelar, 2. Rose Quartz, 3. Tónico Facial, 4. Bloom Orchid. Y por las noches: 1. Agua Micelar, 2. Rose Quartz, 3. Tónico Facial, 4. Blue Radiance. ¡Esperamos que te encanten! Un abrazo

Laura

25 March 2020

Eliminar las marcas de acne

Buenas, uso el gel limpiador y el Blue radiance i el acné lo llevo mucho mejor. Pero tengo manchas de granitos anteriores ¿Hay algún producto para mejorarlas?

Freshly el 25 March 2020 ¡Hola, Laura! Soy Aïda, del equipo Freshly, ¡encantada de saludarte! ¡Es genial saber que los Freshly te gustan tanto, que quieres ampliar tu rutina! En este caso, te puede ir genial aplicar por la noche, justo antes el Blue Radiance, nuestro aceite facial Red Velvet, perfecto para tratar manchitas, cicatrices y rojeces gracias a 5 potentes activos naturales como el Wakame Active, Microalgae Duo, Criste Marine Active y Pure Zingiber. ¡Seguro que te encanta! Recuerda que deberás dejar pasar unos 15-20 minutos entre la aplicación del Red y del Blue. ¡Un abrazo!

Fani

20 November 2019

Rutina y productos

¿Cuál es la mejor rutina de día y noche? Tengo bastantes granitos a pesar de mis 35 años! Gracias

Freshly el 20 November 2019 ¡Hola! Te recomendamos el uso de Shine Control Pack for Oily Skin. Por la mañana aplica Agua Micelar, Tónico y Face Mist, y por la noche repite los mismos pasos y añade el Blue Radiance. Así aportarás limpieza, hidratación y tratamiento a tu piel en una rutina. ¡Hasta pronto!

Marina Gomis

24 July 2019

Duda sobre el post del acné

Esta rutina es apta para todas las edades? Es decir por ejemplo un adolescente con acné la puede utilizar?

Freshly el 24 July 2019 ¡Hola, Marina! Por supuesto, ¡también le pueden ir genial a un adolescente con acné! No solemos recomendar los productos por edades, sino más bien por necesidades. ¡Estamos seguros de que le irá genial el Shine-Control Pack! Esperamos que os animéis a probarlo. ¡Muchas gracias!