📦GET FREE DELIVERY ALWAYS | 24/48 HOUR DELIVERY
Freshly Makeup, the Freshly Cosmetics makeup brand!
---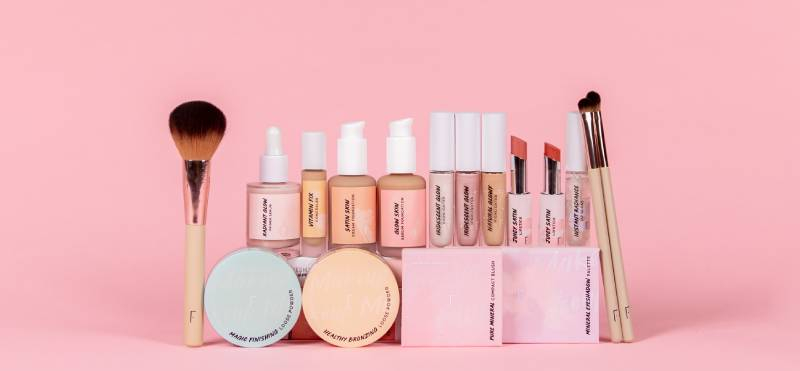 For a long time you have been asking us for a makeup brand with Freshly values... So we've granted your wish! Now you can get natural, vegan and sustainable cosmetics and makeup on our website!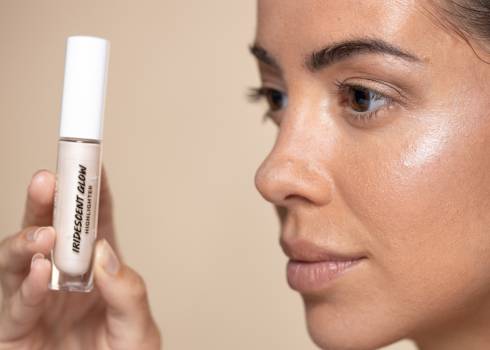 Why is Freshly Makeup so special?
Freshly Makeup perfectly expresses Freshly's values and philosophy, and launches an innovative and extraordinary concept: Skincare-Makeup Formulas. As pioneers and leaders in natural cosmetics R&D, we think that makeup products should be more than just makeup products. Freshly Makeup products are based on revolutionary formulas with natural active ingredients that allow you to take care of your skin while you apply your makeup. You'll love their colours and textures. Get your makeup along with your favourite Freshly cosmetics!
Have you never tried natural makeup? Start with Freshly Makeup products, revolutionary formulas containing 99% natural ingredients, for visible and extraordinary results.
If you have any questions, write a comment in this post and we'll get back to you straight away! 
What do you think about it? We'd love to read your opinion!
---
COMMENTS
Carolina

4 May 2021

Testado en Animales

Buenas, me gustaría saber si el maquillaje, alguno de vuestros productor está testado en animales. Gracias!!

Freshly 4 May 2021 ¡Gracias por tu interés, Carolina! :) Todos nuestros productitos son aptos para veganos, ya que no contienen ingredientes de origen animal. Love Animals es uno de nuestros valores centrales, por lo que los productos Freshly Makeup no han sido testados en animales. :) Somos muy exigentes y nos aseguramos de que todos nuestros proveedores no testen en animales ninguna de las materias primas utilizadas en nuestros productos. ¡Esperamos haberte podido ayudar! :)

Oscar Constante

3 May 2021

Muy acertado

Diferenciar es mejor, aunenta la familia Freshly y eso es de agradecer para las clientas. Muchas Gracias

Freshly 3 May 2021 ¡Mil gracias por tu comentario, Oscar! :) ¡Estamos muy felices de que te guste este cambio! :D

Patricia Soria vils

3 May 2021

Radiant glow

Hola Freshly! Tengo una duda , el radiant glow podria substituir al green serum ? Mi rutina es green y despues el bloom ., por la noche el red y después el blue, mi piel es piel normal, y tengo 52 años , tambien deciros que solia utilizar productos de alta gama pero mi pasion y necesidad por apostar por los productos naturales ,ecológicos y no testados en animales ,pues me anime a probar vuestros productos , y me gustan tanto hasta el punto de utilizar ya todo freshly , cara, cuerpo, ducha , pelo , make up, sol ... Gracias !!!

Freshly 3 May 2021 ¡Gracias por tu interés, Patricia! :) Son productos con finalidades distintas, ya que el Radiant Glow Primer Serum es una prebase de maquillaje que alargará y perfeccionará el resultado del maquillaje, mientras que el Green Vitamin Concentrate Serum es un producto de tratamiento que reduce, revierte y previene todos los signos del envejecimiento. ¡Nuestra recomendación sería combinarlos en tu rutina para un resultado espectacular! :D ¡Un fuerte abrazo!

Susanna Carrillo Matas

30 April 2021

Canvi de nom

Em sembla perfecte. Sóc adicta als costres productes i he viciat a les meves filles!!!

Freshly 30 April 2021 Hola Susanna! :) Moltíssimes gràcies per les teves paraules, ens encanta que tota la família faci servir els productes Freshly! :D

Inma Gil Amaya

29 April 2021

Nuevo nombre

Súper acierto con el nuevo nombre!!! La familia aumenta y me encanta pertenecer a ella!!

Freshly 29 April 2021 ¡Mil gracias por tu comentario, Inma! :D Este cambio también es gracias a vosotras, ¡ya que lo hemos hecho gracias a vuestros comentarios!

Cristina

29 April 2021

MAI PIÙ SENZA

Prodotto eccezionale...non deve mancare nella borsa di una donna

Freshly 29 April 2021 Grazie Cristina! È bello accompagnarvi sempre! :)

Natalia

29 April 2021

Me encanta la idea!

Me ha encantado leer la noticia, el cambio que habéis hecho y es verdad que los otros "hermanos" tienen el freshly delante y que mejor que sea "FreshlyMakeUp" me ha encantado! Y de paso agradeceros la atención que recibimos de todos vosotros, sois geniales!!!

Freshly 29 April 2021 ¡Hola Natalia! ¡Muchas gracias por tus palabras de apoyo! Este cambio también es gracias a vosotras, ¡ya que lo hemos hecho gracias a vuestros comentarios!

Yolanda Vazquez Garcia

29 April 2021

Genial!!!!

Me parece una idea genialísima!! Mucho más fácil identificar la marca! Viva freshly! Adoro vuestros productos! Me siento guapísima con todas vuestras cosas y saber que me cuido y cuido el planeta, me hace muy feliz! ❤️

Freshly 29 April 2021 ¡Hola Yolanda! :) ¡Muchas gracias por tus palabras! Este cambio es gracias a vosotras, ¡ya que lo hemos hecho gracias a vuestros comentarios!