Get glowy, golden skin with the Glow Edition Body Oil
---
Summer is coming, who doesn't golden and glowy skin? We have something special for you: a 100% natural oil that deeply moisturises your skin,,helps reduce the appearance of stretch marks. But to do this, we need to moisturise our skin with a body oil that allows us to nourish the deeper layers of our skin, like our hypodermis, and that at the same time is capable of providing firmness and elasticity, reducing stretch marks and scars, and if our body oil also has natural micas that awaken the luminosity of our skin, we're in!
Glow, glow, glow! The Glow Edition is back, now with a renewed formulation
There's nothing like having that golden glow naturally, but sometimes due to sun exposure, lack of hydration or exfoliation, our skin can look dry and dull. For this reason, and because it leaves your skin feeling really juicy, we recommend exfoliating twice a week, oh and applying the Golden Radiance Body Oil when you get out of the shower, when your skin is still damp.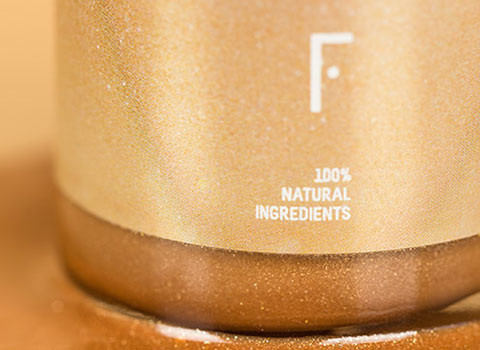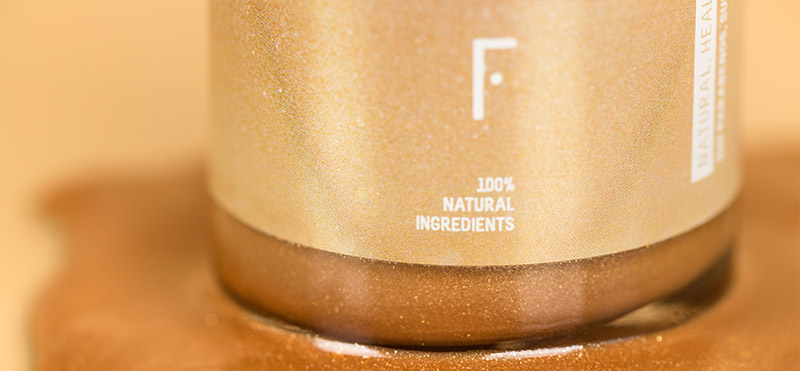 Glow Edition Body Oil, with 100% natural micas
Having a routine is the key to keep your skin  nourished, soft, beautiful and of course, healthy. But if you are one of those who, in addition to hydration, want a natural glow, then the Glow Edition Body Oil is for you! It has a golden but very subtle shimmer, as if you had just landed from Ibiza. 
We absolutely love it  ( and our skin too), overall it's a great oil, but not just because we say soo (also that) but because it has been a bestseller over the past year! 
We are bringing the glow to you! Body oils are a cult, while some lotions only act externally, body oils penetrate deeper skin layers providing complete hydration. If a body oil also provides a healthy natural glow, then it is meant to be a forever must.
Chia seed oil is perfect for sensitive skin, as it has a high concentration of omega 3.
Musk seed oil is perfect for scars and stretch marks.
Jojoba oil provides elasticity so that if your skin is stretched, there are no tears in the tissue, like stretch marks.  
Babassu oil with softening properties, perfect for skin with eczema or itching. 
Macadamia oil contains a high amount of antioxidant vitamin E which acts as a cell regenerator. 
Here are just 5 of the oils it contains, but if you want to know more about the remaining oils, click here to learn more about them in depth. 
The Glow Edition Body Oil doesn't include glitters or microplastics, but only natural micas found in minerals. It's the perfect combination of natural ingredients to deeply nourish your skin, and make it look luminous, smooth and homogeneous with incredible golden sparkles. Its easy application, its incredible fast-absorbing texture and its pleasant perfume, will make you fall in love. This is your glowy body oil!
Last summer, the Glow Edition Body Oil sold out in record time: 1 every 3.2 seconds!
Now, it's your time to glow up! The Glow Edition Body Oil is finally back with more types and sizes of micas to maximise the glow effect! Run on the web and get yours, before it runs out.
Share with us your impressions, routines and experiences with natural cosmetics in the blog comments or via Instagram, we'd love to see them! And keep on popping in here, every week we upload new content, and we promise, you will love it.
We at Freshly Cosmetics create natural cosmetics (all of our formulas contain over 99% natural, sustainable and vegan ingredients) based on scientific knowledge and studies. We aim to make people aware of the effect cosmetics have on their skin. We are scientists with a strong desire to change things and help people take better care of themselves, consciously.
Would you like to join this adventure? Subscribe to our newsletter to receive news and articles like this one and become a cosmetics expert... and more!
COMMENTS
Elisabetta cerutti

12 June 2019

body glow online purchase

when would it be available online? Thanks

Freshly 12 June 2019 Hi, Elisabetta! Yes, it will be available online. Hope you love it!
No se han podido cargar las demás opiniones