How to Get Longer and stronger eyelashes? Learn a hack!
---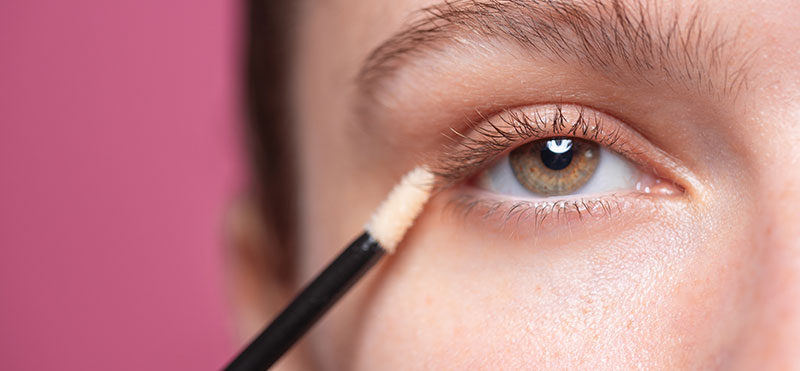 Are your eyelashes weak and thin? No matter how much mascara you apply, your eyelashes won't look as voluminous and full as you'd like? Applying mascara layers won't be the solution, but the problem. Your eyelashes need special care and nutrition. 
BUT HOW DO I GET STRONGER EYELASHES?
Let's be honest, we've all gone to bed without removing our makeup. But hey, if you'd like to keep your lashes in prime condition, keep reading to find out and stop wishing for stronger eyelashes every time one falls out!
Natural ingredients to strengthen your eyelashes
Castor oil, for example, is the perfect natural ingredient for eyelashes because it contributes to their growth, preventing breakage. But castor oil isn't the only ingredient that protects and stimulates eyelash growth, mozuku seaweed and azuki bud are also natural active ingredients with beneficial properties for your lashes.
Create a habit 
Eyelashes have a growth cycle that lasts about 90 days. That's why when applying a specific treatment for eyelashes you need to be constant to see the results. By applying a serum every night before going to sleep, you will gradually notice the effects and see the results after a few weeks.
Do Lash Growth Serums Actually Work? 
When applying the Peony Limitless Eyelash Serum you'll notice longer, stronger, healthier eyelashes in 60 days. It's not magic, just science.
But, how does it work? As we said, eyelashes have their own growth cycle. If you apply a serum every night that delays the drop phase and lengthens the growth phase of your eyelashes, you will notice how they look and feel thicker, fuller, healthier, and stronger.
By applying the peony you'll notice
1- Longer and stronger eyelashes thanks to natural ingredients such as azuki sprout, mozuku and turmeric peptide that lengthen the growth phase of the lashes, delaying their drop.
2- Thicker eyelashes thanks to castor oil and other natural active ingredients such as Scutellaria and wakame seaweed, which strengthen the hair follicle and increase the lash volume by 18%. In addition, wakame seaweed has a high anti-ageing property that prevents eyelashes from falling out.
3- Darker fuller lashes,  thanks to active ingredients such as amla and olive biomolecules that also prevent eyelashes from ageing and protect them from external agents. 
Peony Eyelash serum study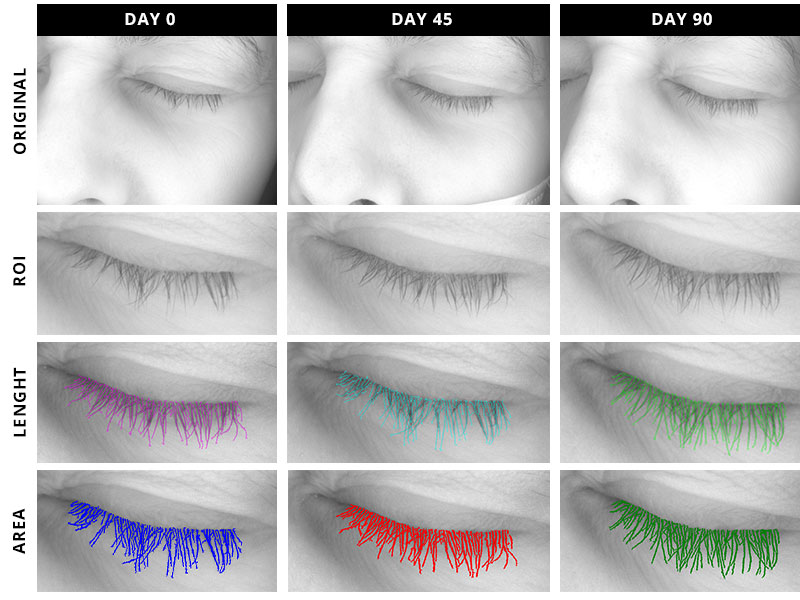 How to apply the serum to get thicker and longer eyelashes?
Apply a small amount of the Peony Limitless Eyelash Serum to cover the eyelashes of both eyes.
1- Before going to sleep, remove your makeup, cleanse your face and do your usual night skincare.
2- Apply the Peony Limitless Eyelash Serum directly to clean lashes, starting from their root and spreading it to the tips of the upper lashes. For best application, start from the inside and slide the sponge applicator to the outer corner of your eye.
3- Repeat the application 2 times before switching to your lower lashes.
Tip: You can also apply it to your eyebrows.
Leave a comment on this post or on our Blog, and share your thoughts and your Freshly Experience with us. Your opinion is very important! Come back soon!
We at Freshly Cosmetics create natural cosmetics (all of our formulas contain over 99% natural, sustainable and vegan ingredients) based on scientific knowledge and studies. We aim to make people aware of the effect cosmetics have on their skin. We are scientists with a strong desire to change things and help people take better care of themselves, consciously.
Would you like to join this adventure? Subscribe to our newsletter to receive news and articles like this one and become a cosmetics expert... and more!