×
Not sure what to look for? You can start from here:

AZELAIC ACID
INCI: Azelaic Acid
Extraction: It is a linear chain dicharboxylic acid found in cereals such as wheat, rye and barley.
Benefits: It helps the skin to renew itself more quickly, thus reducing the appearance of pimples and blackheads. It also has proven effects on acne and rosacea.
PRODUCTS CONTAINING THIS INGREDIENT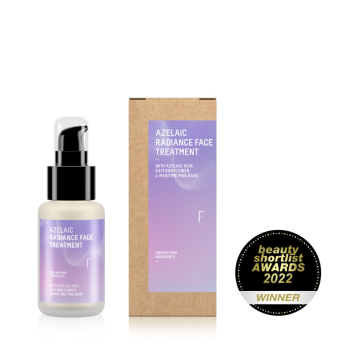 Face treatment for acne-prone skin - 50ml
Price
24,50 €
Regular price
35,00 €
-30%
Acne body treatment - 100ml
Price
20,30 €
Regular price
29,00 €
-30%
Depigmenting treatment for dark spots - 50ml
Price
24,50 €
Regular price
35,00 €
-30%