Skinmalism the key to amazing skin
---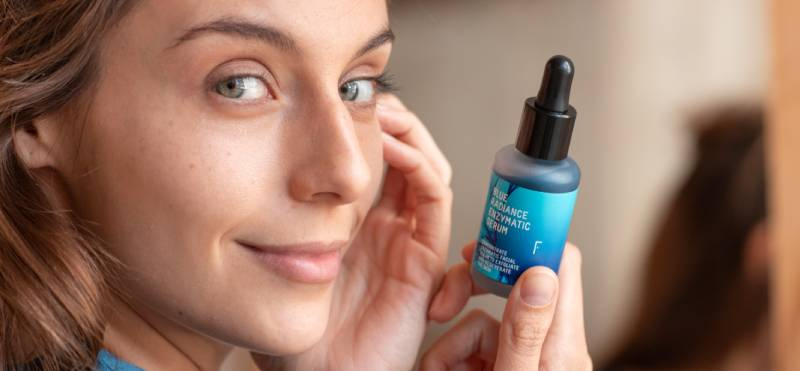 BUY LESS, BUT BETTER
Yes, you heard that right! We're giving you permission to simplify your life. Let's not make things complicated. Instead of a 12 step regime let's play with skinmalism which means understanding your individual needs and investing in fewer, more effective products. 
Introducing: SKINMALISM
Let's start with the term skinmalism, what is it? We know it's kind of difficult to pronounce, let alone spell it. Skinmalism is not by any means going makeup-free (heavens, no!) nor binning our fav essentials ( that would be wasteful) it has to do with knowing what kind of actives our skin needs, rather than playing around with multiple products or ingredients that are doing very little or almost nothing to our skin. 
This is not some new trend, men and women in South Korea have been following this method for a long time: limiting beauty products, and simply buying better top quality skincare gems that work, so essentially, get more with less. First, let's take a quick glance at skinmalism mantras: 
· Focus on treating rather than hiding. 
· Layer products properly.
· Have skin that actually looks like skin, forget about perfect filters or quick solutions.
· Time saver, perfect for hectic lovers.
But how do we know what products our skin needs?  
First, let's start with the basics, all skins need sunscreen, so that should be your first product to incorporate. If you are doing so, props to you! 
Skin-Soothing Ingredients
If your skin is quite sensitive and dry, you want to look for products that contain the following ingredients:
Hyaluronic Acid:

Perfect for skin that may suffer dehydration. This happens when you aren't adequately hydrating your skin. It can also happen from over-exfoliating skin.

Aloe Vera

: Perfect for skin that may suffer rashes or irritation as it soothes and calms the skin. 

Lactic acid:

A natural active ingredient that works to soothe dry skin. Its function is gently exfoliating to help improve the skin's natural moisture factor.
Look for products, such as cleansers or moisturisers that are really nourishing and hydrating but avoid products that might clog your pores. To choose right, it's a safe bet to always pick non-comedogenic products, but hey, check their label to see if they really are.
Acne-prone skin best ingredients
If your skin is prone to sebum production, acne and it's overall oily, we recommend these actives when looking for a product. 
Vitamin C:

Has anti-inflammatory properties and helps reduce redness and swelling that comes with acne.

Willow bark:

It's both anti-inflammatory and antibacterial. Its main function is to clear pores and alleviate irritation.

Azelaic Acid:

It helps the skin to renew itself more quickly, thus reducing the appearance of pimples and blackheads. It also has proven effects on acne and rosacea.
On top of these actives, always look for vegan hyaluronic acid to make sure your skin is hydrated. There's a tendency to think that oily skin is hydrated enough, but sometimes the overproduction of sebum occurs when our skin lacks moisture. So never forget to give your skin proper hydration.
Ingredients to improve the signs of ageing  
Here are some of the actives you should be looking for in a well-ageing product.
Jojoba Oil

: Effective in reducing wrinkles, acne, blemishes and dark spots

Bakuchiol:

Helps smooth the appearance of fine lines and wrinkles while providing hydration

Vitamin C:

  Neutralizes the free radicals that cause oxidative stress and lead to premature skin ageing, plus it brings luminosity and radiance to dull skin.

Hyaluronic acid:

Helps our skin attract and retain moisture. It had shown to diminish wrinkles, improve skin elasticity, and boost skin firmness.
Now that you've got all the info, here's a skinmalism routine to achieve radiant skin with fewer products. Find your skin type!  
FRESHLY SKINMALISM COMBINATION SKIN ROUTINE 
To achieve a radiant, oily and acne-free complexion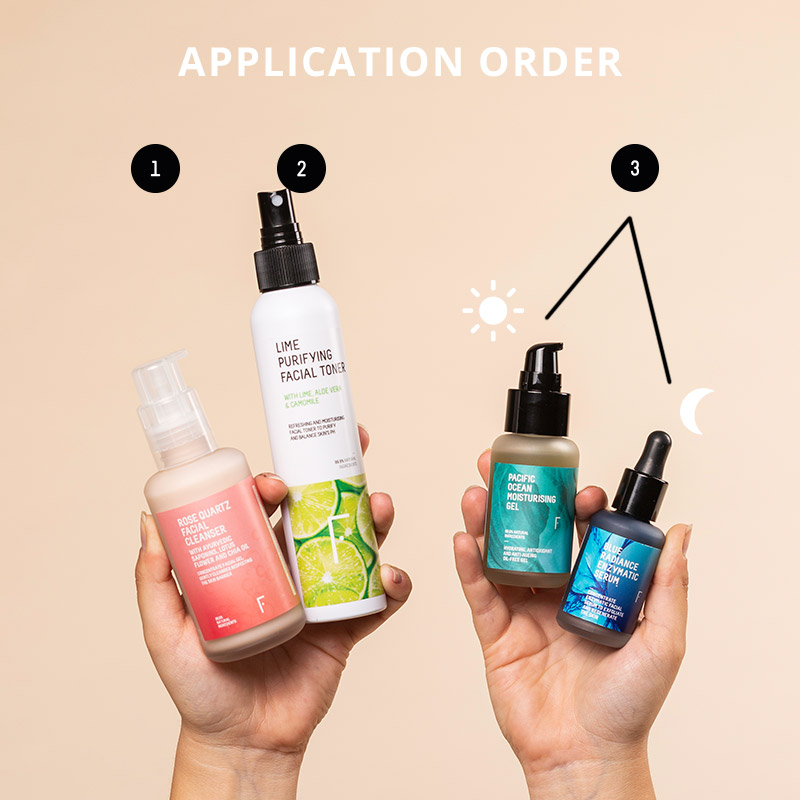 AM ROUTINE 
Rose Quartz Facial Cleanser: Cleanses without leaving a tight-skin feeling. 
Lime Purifying Facial Toner: Balances PH of the skin. 
Pacific Ocean Moustrising gel: Moisture without oiliness.Is the best moisturiser for combination skin.  
PM ROUTINE
Repeat AM Routine 
ADD Blue Radiance Enzymatic Serum. Now, let me stop you right there. This product is an absolute MUST if you have combination or oily skin. One product. Multiple solutions. The holy grail of skinmalism.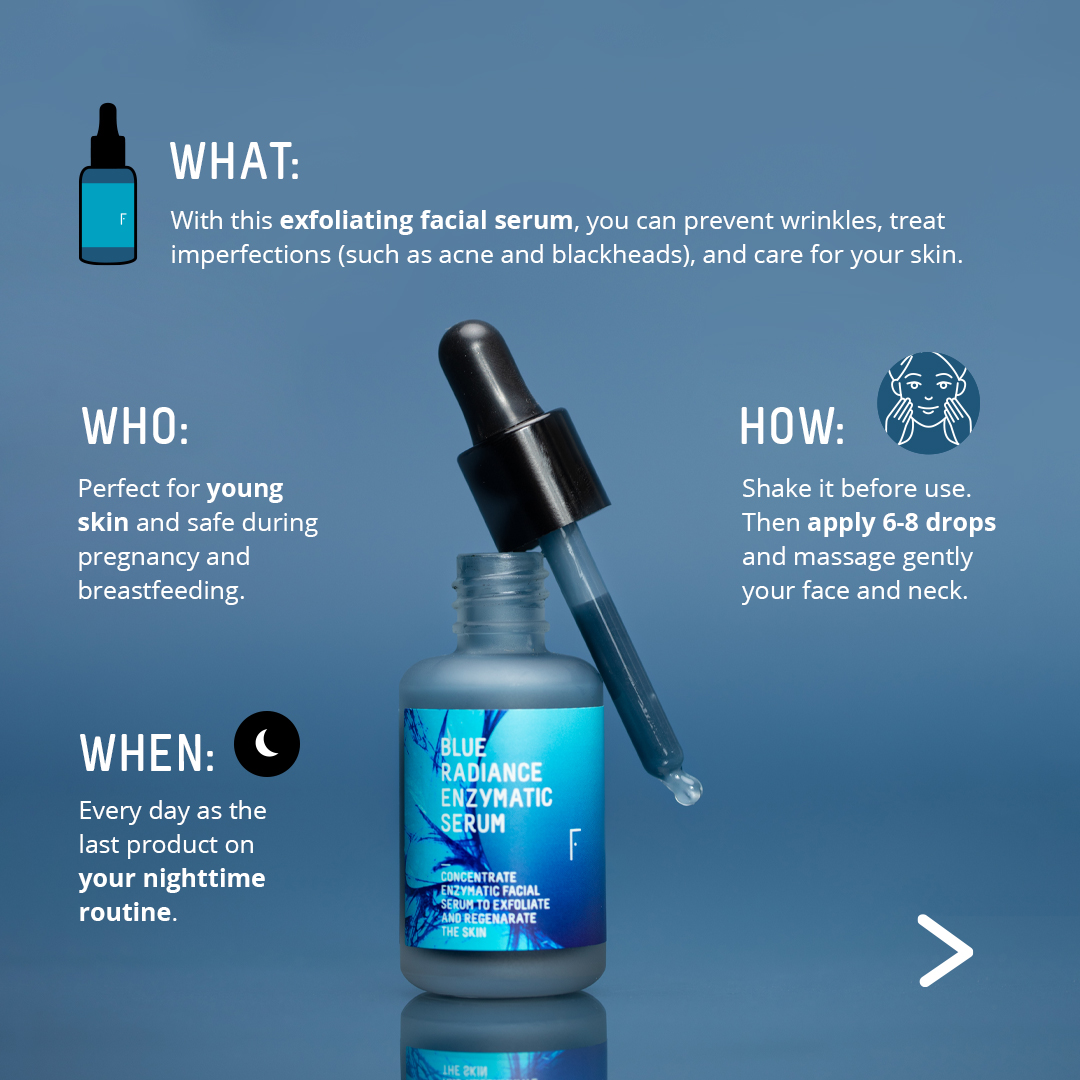 FRSHLY SKINMALISM SENSITIVE/ DRY SKIN ROUTINE
To achieve a moisturised and smooth complexion 
AM/PM ROUTINE 
Rose Quartz Facial Cleanser: Cleanses without leaving tight skin feeling. The best cleanser for dry skin! 
Bloom Orchid Face Cream: Calming and anti-inflammatory effect. Combats stress, free radicals and oxidative damage.
Red Velvet Oil Serum: Top skinmalism product, combats dullness, redness, irritation on the face providing a radiant appearance.
SKINMALISM IS IN, BUT YOU CAN STILL ROCK A GOOD OLD CLASSIC CAT EYE!
We at Freshly Cosmetics create natural cosmetics (all of our formulas contain over 99% natural, sustainable and vegan ingredients) based on scientific knowledge and studies. We aim to make people aware of the effect cosmetics have on their skin. We are scientists with a strong desire to change things and help people take better care of themselves, consciously.
Would you like to join this adventure? Subscribe to our newsletter to receive news and articles like this one and become a cosmetics expert... and more!