GET FREE SHIPPING IN ALL ORDERS* | 24/48 HOUR DELIVERY
Freshly's Black Friday survival guide
---
We're ready for Black Friday… are you?
Why face the stress of shopping in crowded stores during Black Friday when you can do it from the comfort of your own home or wherever you are, with your computer or phone? Nothing can stop you!
This 28th November at 8pm GMT, don't forget to go to our online shop and benefit of our super discounts to buy the best sellers of the year. Ready? But before you start... read our secrets to survive this Freshly Black Friday!
WISHLIST… Create a list of your wishes!
- Enjoy these crazy discounts to stock up on your favourite products or try out new ones.
- The more you buy, the more you save! Add products to your cart to get a bigger discount.
- Christmas is just around the corner and this is the right opportunity to start thinking about gifts. Prepare a Santa's list and take advantage of Black Friday and shop at the best price.
- Some tips. Are you undecided about what to give this Christmas? We've prepared packs with the essentials for any routine. Guaranteed success! And they will make the perfect gift. Need ideas? Look for inspiration on our blog, check out our Instagram profile or ask for help from our Customer Love Team!
A FEW DAYS BEFORE... Be prepared!
- Create your account on our site and automatically save your data, so you can place your order with a single click. Be the first!
- Start preparing your shopping cart with all the products you like. You can go back directly on the day of Black Friday and continue with the order in a simple and fast way. If you're already thinking about what you'd like to receive this Christmas, why not share a picture of your shopping cart with your family and friends? It will be easier for them to know what you wish for, and you will surely be satisfied!
- Emails, Instagram and Facebook are the channels by which we communicate with you. Don't miss any information!
- Share your experience and tell your friends the future of cosmetics is here!
- On 27th November at 11:59pm we will close our website...but don't panic: something great is coming!
- Put the alarm on, because on 28th at 8:00 pm. you have an important date with us.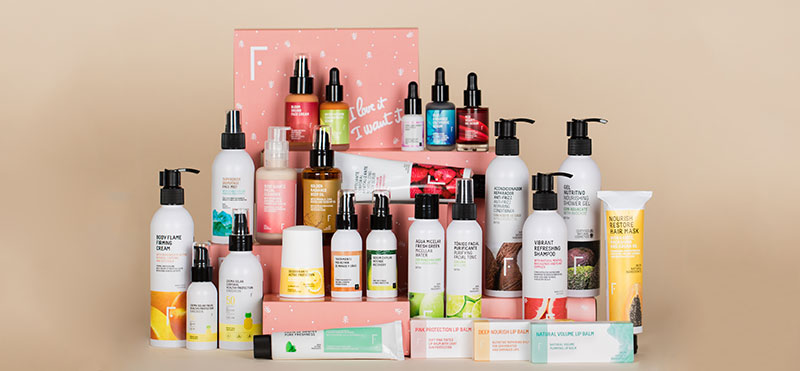 SHOP... I want it all!
- Are you thinking about what presents to buy? All of our orders are delivered in a recycled kraft box. If you need something even more special, select the "Wrap as a gift" option at the checkout.
- Discounts can't be combined with any other offer. Enjoy the biggest discount of the year and save any other coupons you have for another time!
- Check your order, make sure you haven't forgotten anything and give your right address before going on to the next step. It's super important because we won't be able to make any changes to these details after your purchase.
DELIVERY… I can't wait to get my order!
- During the Black Friday period, delivery times may be longer than usual, because you know...good things take time.
- You will receive a confirmation email of our order. If you have an account, you can also consult the history of your orders.
- It's almost time! Nobody wants to miss Freshly Cosmetics' Black Friday. For any doubt, curiosity or question, do not hesitate to contact us. You can write us at [email protected], on the chat of our web, or call us at +44 (0) 203 499 0271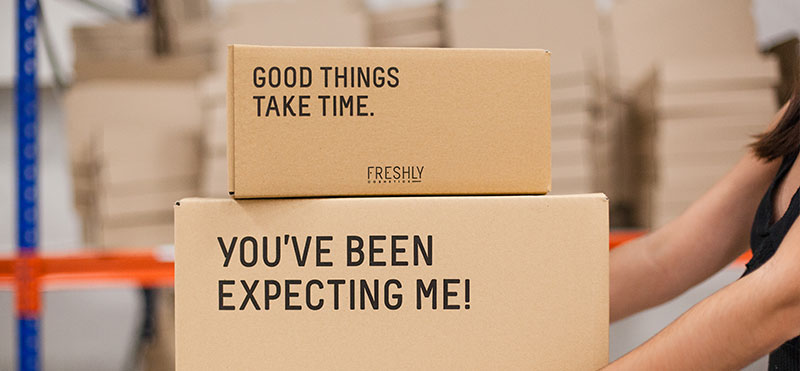 IF YOU STILL NEED AN EXCUSE TO BUY FRESHLY...
- We believe in healthy, vegan and sustainable natural cosmetics. We love taking care of you and the environment.
- We aim to make our planet a better place. Also, during Black Friday, with your purchases you will contribute to the @weforest_org reforestation project, which fights against climate change. Get ready for a Black Friday where the key word is not just shopping. Let's plant thousands of trees together!
Follow all our tips to best face the biggest event of the year. The countdown has already begun...
Leave a comment on this post or on our Blog, and share your impressions and your Freshly Experience with us. Your opinion is very important! Come back soon to our blog, new content comes every week.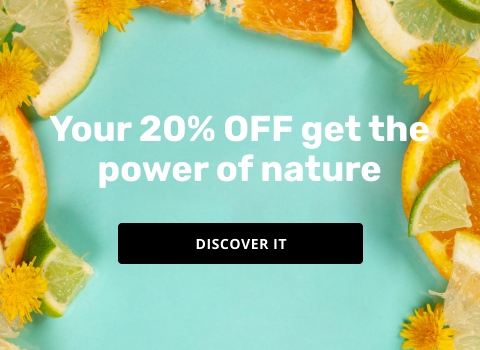 What do you think about it? We'd love to read your opinion!
---
Comments
Vanessa Garrigós

16 November 2019

Que me recomendáis?

Bon dia! Acabo de conoceros y me están gustando las opiniones q leo sobre vuestros productos, pero realmente no sé que productos escoger para el cuidado de mi piel. Estoy buscando rutina de limpieza y crema. Actyalmente utilizo un agua micelar y después crema de día x la mañana y crema de noche x la noche

Freshly el 16 November 2019 ¡Buenos días! Te recomendamos el Super Cleanser Trio que incluye Agua Micelar, Tonico y Rose Quartz, para una limpieza en profundidad. Y después añade la Bloom Orchid Face Cream para aportar 24 horas de hidratación. ¡Un saludo!

Núria

15 November 2019

Dubtes en l'elecció dels productes

Hola!! Estic interessada en els vostres productes, però tinc dubtes en quan a quines són les millors combinacions pel meu tipus de pell: pell grassa amb taques solars. Quina d'aquestes seria la millor de les opcions? O en el cas que en sigui una altra, quina seria? - Pack pell grassa + red velvet serum o bé - Pack pell grassa + green vitamin concentrate serum + bloom orchid face cream Gràcies!!

Freshly el 15 November 2019 Hola, Núria! Pel que ens comentes, creiem que la millor opció seria el pack per pell grassa, és a dir, el Shine-Control Pack, i afegir el Green Vitamin Concentrate Serum. Amb el Shine-Control començaràs la rutina amb l'Aigua Micel·lar i el Tònic Facial, per netejar la pell, eliminar impureses i tancar porus. El següent pas serà el Face Mist, ja que aquest mist facial aportarà hidratació a la teva pell, sense generar grassa, i unificarà el to, a banda de controlar també la secreció sebàcia. Després, com a últim pas del matí, aplicaràs el Green Vitamin, que t'ajudarà a tractar les taques del sol, i a banda aportarà fermesa, lluminositat i també hidratació a la pell. No et recomanem la crema perquè el Face Mist ja és un producte hidratant, que la substitueix, i a banda el sèrum també aporta hidratació. En el cas de la nit, seguiràs els mateixos passos, però substituiràs el Green pel Blue Radiance, que tracta pells grasses i acne, exfolia i hidrata la pell. T'encantarà aquesta rutina, mil gràcies!

Rossella

16 November 2018

Black friday

l'attesa accresce il desiderio di acquisto dei prodotti.

Freshly el 16 November 2018 Adesso non c'è più da aspettare finalmente! Puoi trovare tutti i nostri prodotti super scontati! Corri sul sito!