How can I keep my tan for longer?
---
Tips for keeping your skin tanned, hydrated and radiant for a long time
Extra hydration
During the summer, sun exposure can dry out your skin, which is why you need to deeply moisturise it to maintain your tan. To hydrate your face as it deserves, follow a morning antioxidant skincare routine with the Vitamin Complex Facial Plan. First apply a few drops of Green Vitamin Concentrate Serum, the facial serum that prevents and reduces the signs of skin ageing and treats any sun spots. Once the serum is absorbed, apply Bloom Orchid Face Cream , the moisturising cream that increases subcutaneous hydration by 115%, and gives radiance to skin. For your night-time skincare routine, try the Red Velvet Oil Serum, the 100% natural facial oil that deeply nourishes skin, making it soft, radiant and full of vitality for longer.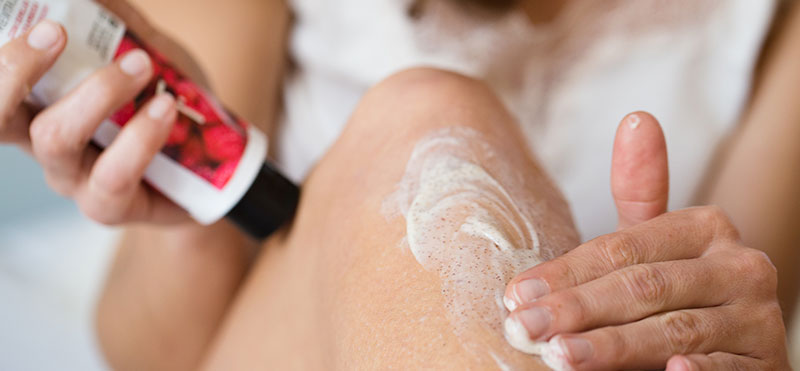 Exfoliation
During and after summer it is important to gently but frequently exfoliate the skin, do you know why? In the summer months we need to oxygenate pores after prolonged use of sunscreen and aftersun. Another reason to include a scrub in your skincare routine is to eliminate impurities and dead cells, to make the skin more likely to absorb all the products we apply, but also to increase the possibility of tanning. Try our Detox Revitalizing Body Scrub with biodegradable natural particles with high hydrating properties, which promote cell renewal and improve the appearance of the skin.
Body oil
After sunbathing, you have to take care of your skin! After you shower, with your skin still wet, apply the Golden Radiance Body Oil, which deeply nourishes and moisturises skin, preventing it from drying out. Its anti-ageing and antioxidant active ingredients will give your skin the elasticity and compactness it needs to maintain its tan for a long time.
Food
Don't forget the essential role of food! Eating healthy food, besides improving your health, will make your tan more nice and long lasting. What nutrients are we talking about? Especially beta-carotene, a great source of vitamin A and antioxidants that will help you to protect your skin from free radicals and keep it healthy and tanned. We're talking about carrots, tomatoes, melon, pumpkin...in general we find beta-carotene in yellow or orange fruits and vegetables, and green leafy vegetables. Good and healthy!
By following these simple tips you will get healthy skin and longer tan!
Leave a comment on this post or on our Blog, and share your impressions and your Freshly Experience with us. Your opinion is very important! Come back soon to our blog, new content comes every week.
What do you think about it? We'd love to read your opinion!
---